The tips here refer to batteries widely used in cell phones, smartphones, cameras, notebooks, tablets, etc. I will focus on its use in smartphones, but the concepts and tips are valid for other devices-as long as the battery used is lithium-ion.


For many years, rechargeable nickel metal hydrideor nickel cadmium batteries , among others, reigned and were widely used in cell phones and digital cameras until quite recently. Much information that people have and disclose about batteries, refer to them and have no applicability with regard to "new" lithium-ion batteries , which predominate in the consumer market widely.
Here, let's talk about how to save the life of your battery. If you are interested in improving the efficiency of your battery charge, maybethis article will help.
A Brief History Of Lithium-Ion Batteries
It will not take me long to tell the story of this technology, but if you have no interest in the subject, you can skip these paragraphs well.
Calling this "new" technology is somewhat ironic, since there are records of work and research with lithium batteries, since 1912, performed by Gilbert Newton Lewis (1875-1946), a North American chemist.
The first non-rechargeable lithium batteries only became commercially viable in the early 1970s . Attempts to develop rechargeable lithium batteries failed because of the inherent instability of this metal (the lightest of all). Therefore, the searches eventually headed in the direction of a non-metallic lithium battery, using lithium ions.
Although provided with less energy than lithium metal, working with lithium ions is safer as long as you take some precautions when charging and discharging.
Sony's first lithium-ion batteries came on the market in 1991, based on research by physicist John Goodenough
Although modern lithium batteries are already considered stable, they still pose some risks. Both external heat and internal short circuits can cause overheating. The overload of the battery releases oxygen, which is all that a combustion needs.
To prevent accidents, each battery pack includes a minicomputer equipped with mini temperature sensors and voltage regulators.
Among other protective measures, batteries "warn" that they are fully charged, when they are only 50% of the charge – level, above which it is no longer safe to continue charging on lithium cobalt batteries.
Research with lithium batteries continues with great intensity. In the Brazilian market, it is possible to find lithium polymer batteries . But it is still unclear whether the future of batteries will go down this road.
Like any other battery, lithium-ion batteries discharge by themselves when they are out of use. The tips, which follow, are worth specifically for this type of battery and will probably break some old paradigms.
Do Not Fully Discharge The Battery.
This process should only be used for calibration. And to be clear, "deep-cycle discharge " means "draining" the battery until its charge reaches red-which equates to a load below 20%. Be aware of the indicators on your device screen, therefore.
The fact is that your battery is not designed to reach these levels of "starvation" and you will be significantly reducing the life of your battery if you continue with this practice.
To be even lighter (and a bit boring and repetitive, I know…), the tip is DO NOT let your battery discharge completely.
Do Not Overload And Do Not Use Chargers Of Dubious Origin.
This type of battery is very sensitive to overcharging and will certainly explode if it is subjected to loads greater than its capacity.
Although it has overload protection, a defective charger, instead of shutting down after charging is complete, can continue to "push" electrons into the battery, which will cause an explosion.
Apparently, we loaded "gremlins" in the pocket during the day and slept next to them in the evening.
Recharge Your Electronic Electronics When They Are Off
I know. We need the cell phone to stay connected 24 hours, but…
When you keep your device switched on during the recharging process, it may not be completed satisfactorily-this is because your charger is mistaken for the discharge occurring on one side while charging occurs on the other.
This is one of the smallest issues, for sure, but it reduces the life of your battery. Whenever possible, turn off the power while your batteries are being charged. Why, if you follow the tips 5 and 6, you will not need to keep the appliance turned off for long.
Do Not Expose Your Batteries To Very High Or Too Low Temperatures
Never leave your battery and your device (with it inside) exposed to the sun. Batteries are not made to withstand heat. Users of notebooks, laptops, netbooks, etc. for prolonged use should remove the battery and leave the device plugged directly into the power outlet. The heat generated by normal use of your laptop is enough to damage your battery.
Follow the manual of your equipment, which probably condemns the use on the bed or other places that plug the ventilation, which is commonly underneath and on the sides.
People who live in cold places should also be careful. Although it is very rare for temperature in Brazil to reach 5 degrees celsius, it is not recommended to recharge at this temperature. It is interesting to warm up the battery a little before starting the recharging process – this is because the maximum voltage capacity the battery can receive is reduced by the cold.
Try Not To Fully Charge
Charging "to the lid" stresses your battery and this is a significant factor in reducing its life. High levels of charge contribute to increase battery temperature – especially during charging . And, as we all know, heat is the number one enemy in this case.
The manufacturers of your battery and your device know this.Therefore, the power is cut off as soon as the load reaches 100%. When your device is working, it continues to consume. As soon as the charge drops to 95%, your charger will start recharging again – until you unplug it.
However badly, this process is not as harmful as fully discharging your battery.
6. Recharging Your Battery Partially Is Not Bad
click to enlarge
In fact, partial recharge is a good thing. You can start recharging at 30% (for example) and disconnect at 70%. Lithium-ion batteries have no memory effect, they do not vitiate. This is a healthy practice.
Experts recommend that you do a full discharge/charge from time to time in this case. It does not have to be every week.
Properly Storing The Batteries
Here the tip is to follow the practice of manufacturers of cell phones, notebooks etc. Have you noticed that when you turn on your newly purchased handset, it's partially charged?
Yeah. Lithium-ion batteries to be stored should be charged at 40% to 60%. What is the reason for this?
Batteries of this type have a protection circuit that deactivates if the load decreases below a certain level. If this happens, no matter what you do, your battery will no longer "charge". When the low charge level is prolonged, you may cause a short circuit if you try to recharge it.
Then you ask, "Then why do not you 'fill up' right up to 100%, before you save ?!"
The problem is that by "filling up to the lid" you will be "stressing" the battery, remember? As a result, your level will drop even faster. Not worth it, so.
Another thing: you should not forget the battery in a corner. It should check and recharge partially from time to time if you want to preserve it. Store in a cool, dry place.
Gallery
Infographic reveals 14 ways to increase the battery life …
Source: www.phonearena.com
5 Tips To Extend Battery Life Of Your iPhone 7
Source: lockerdome.com
15 Tips to increase battery life in iOS 11
Source: www.imangoss.net
30 Tips for Better iPhone Battery Life (iOS 10 Updated)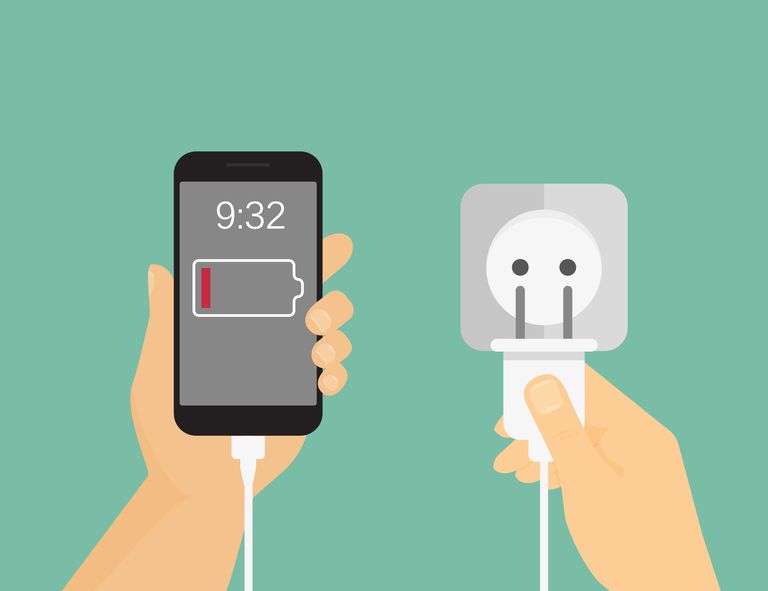 Source: www.lifewire.com
Extend the battery life of your smartphone with these easy …
Source: blog.bell.ca
Top 7 Tips To Extend Your Phone's Battery Life
Source: techandtherest.com
battery reconditioning nimh
Source: batteryreconditioningnimh.blogspot.com
7 Tips on How to Extend Your IPhone Battery Life … …
Source: lifestyle.allwomenstalk.com
17 Useful Tips To Extend Your Laptops Battery Life …
Source: upcomingcarshq.com
10 Tips to Extend the Battery Life of Your Mobile Tablets …
Source: www.automotivedigitalmarketing.com
6 Useful Tips to Save Android Battery Life [Infographic]
Source: www.tothemobile.com
5 simple ways to extend your android battery life
Source: www.slideshare.net
» How to Extend Your Laptop's Battery Life: 7 Essential Tips
Source: www.findmysoft.com
Extend the battery life of your Samsung Gear S3 Smartwatch …
Source: phoneradar.com
30 Tips for Better iPhone Battery Life (iOS 10 Updated)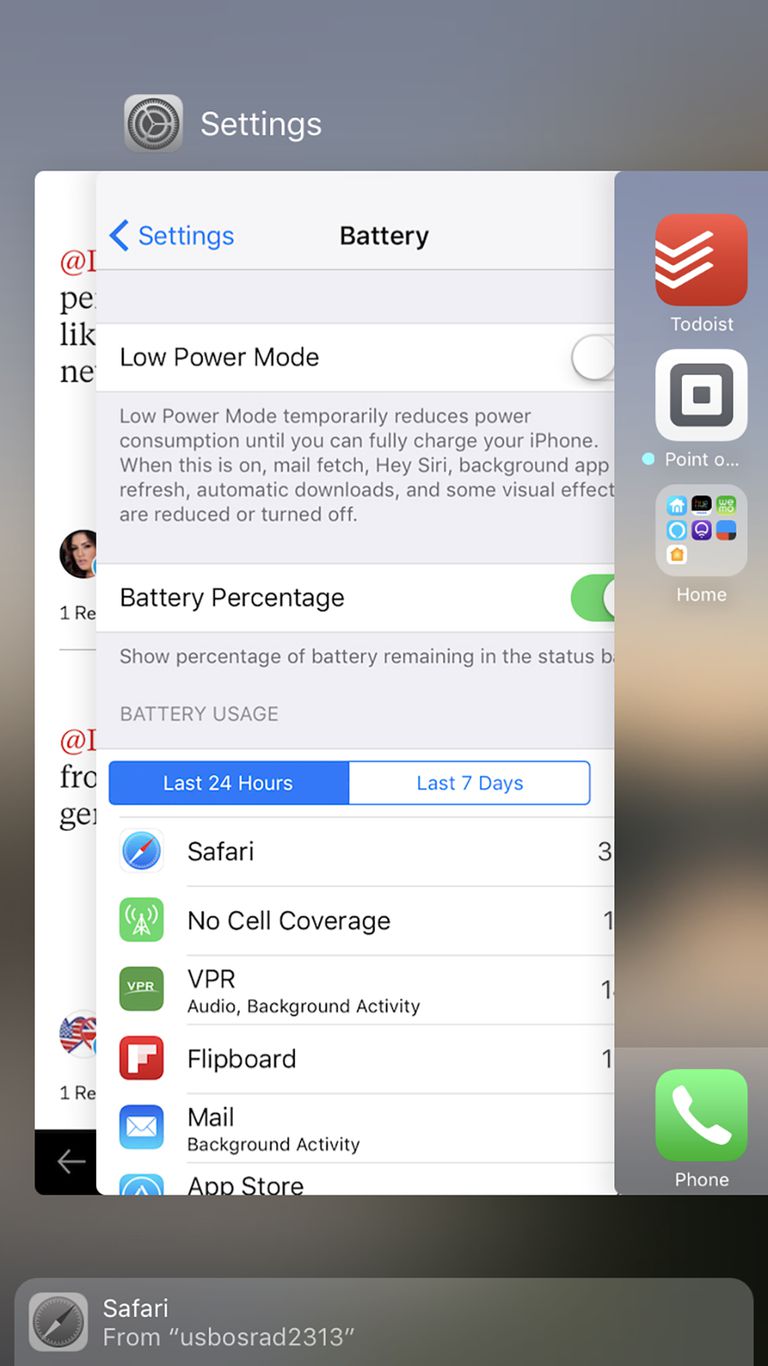 Source: www.lifewire.com
Simple Tips To Extend Your Android Phone's Battery Life …
Source: www.teknogadyet.com
Increase Your Iphone Battery Life With These Easy To Use …
Source: dev132c.blogspot.com
12 Tips to Extend Your Cell Phone Battery Life!
Source: www.spendwithpennies.com
7 tips to extend your tablet's battery life
Source: home.bt.com
Tips to extend the battery life on your Galaxy S7 …
Source: drippler.com