Flash technology has evolved radically since 1899 when English inventor David Missel obtained a patent for an "electric device" using the newly created batteries, when he introduced a portable light system he started a revolution in lighting. Since then the design of the flashlights has made impressive progress, but… How to decide the best equipment to meet your needs?
The Basics About Flashlights
Lanterns are relatively simple construction equipment. Simply connect several batteries together (in series) with a conductive metal piece, an on/off button, a bulb and you're done, you already have a flashlight.
Its functioning is also quite basic. When the power button is pressed it closes the electric circuit and the lamp lights up. Put more batteries and a more powerful bulb and you'll get a flashlight that illuminates more. After switched on, the flashlight can provide continuous light until the battery is discharged. Once this happens, simply insert new batteries to turn the light on again.
The flashlight creates a spotlight that illuminates nearby or distant objects depending on the power and shape of the beam of light it emits. To increase the ability to illuminate, manufacturers place mirrors scattered around the lamp with angles that vary according to their purpose, called reflectors.
Okay, that's the essence of any flashlight. The level of complexity may vary, but all use this format as the basis of construction. With the basics clear, let's move on.
How To Evaluate The Power Of A Flashlight
Judging the quality of a flashlight is not as simple as it sounds. In fact, there are several requirements to define the functionality and power of each model, so let's go through each one.
Intensity Of Light-Lumens:
It is how "bright" is the light emitted by the flashlight. For this to be assessed in a standardized way the so-called "lumens" (Luminous Flux Unit) was adopted as the standard. The greater the lumens of a flashlight, the more intensity its brightness will have.
For purposes of understanding here are some examples:
0.25-1 lumen: Full moon light during a clear night sky;
8-20 lumens: Allows you to identify yourself and get around inside a dark house without much difficulty;
25 Lumens: It's the amount of light you need to read a newspaper in a dark room;
30-100 lumens: Enough lighting to perform activities that are at arm's length (eg, stringing, cooking, sharpening a knife, handling a weapon);
60-120 lumens:  May cause temporary disorientation if the beam of light is directed at someone's eyes at night;
200 lumens:  Capable of temporarily misdirecting the target during daylight in case of focal light;
400 – 800 lumens:  It is the intensity of light per square meter that you have inside your room during the day;
32,000 – 100.00 lumens:  Intensity of light that you receive in a non-focal way during a sunny day with the cloudless sky.
ATTENTION: Sad as it is, no, the flashlights we find on Chinese sites with two thousand, three thousand lumens at tiny prices are not real. Most lanterns found in the trusted and verified brand market by ANSI (American National Standards Institute) vary within the following range:
0.3 – 0.6 lumens: Chemical light sticks, used to mark positions or illuminate small stretches of interest;
1 – 20 lumens: Keychains with LED's or mini lanterns, used for simple activities like looking for something that has fallen into the car;
30 – 100 Lumens: General purpose torches, found in tool shops and that work to light dark rooms or look for candles when power drops;
100 – 280 lumens:  Tactical flashlights with high intensity of brightness and potential to disorient when looked into the target's eyes;
280 – 1500 lumens:  High power flashlights used for camping, hunting and very open environments where effective lighting distance is important;
1,500-3,500 lumens:  Flashlights of limited production and high cost focused on specific scenarios like the exploration of caves.
With the much sought after question of "power" explained it is easy to be seduced by high-luminosity lanterns, however other factors must be analyzed before you make your choice, and the next is the beam of light.
Type Of Light Beam
The light beam describes how far the light will be able to reach (in meters) before it is weaker than 0.6 lumens (full moon illumination on a clear night). It is worth remembering that not only the power in lumens will determine this distance, but also the angulation and quality of the mirrors positioned around the lamp to better reflect the light.
The ratings are:
Smooth Reflectors:  These are the oldest styles, which have been present in the lanterns since their invention.They are cheap and easy to make, usually found in low quality flashlights. The problem with this type is that they project light inconsistently and generate "holes" in the beam, you may have noticed the shadow ring that these flashlights have in focus.
Faceted Reflectors: This was the next evolution in technology and eliminated the shadow rings that were seen in the above technology. These are composed of dozens of small mirrors that reflect the light in the same direction but with slightly different angles, eliminating the points of low luminosity. However, they are not excellent for focusing all the power of light in just a single point, emitting the light more broadly and equally.These are used in most conventional flashlights.
Reflectors "orange peel": This is the final evolution so far when we talk about reflectors. Instead of small facets, the reflector has a smooth feature but covered with a kind of texture – similar to the bark of an orange.This technology unites the ability to spread light equally but also generate an intense focus of light when the lens is moved. This type of reflector is widely found in more sophisticated and high quality flashlights.
So remember that when choosing your flashlight you can not focus only on the power of the models, because the characteristic of the reflectors will directly impact the final result of lighting. For example, a 200-lumens flashlight with a flat reflector may perform less than 60 lumens with more modern reflectors such as the last one we've cited.
Lamps Vs. Led's
Most families usually have an old incandescent flashlight at home, from the ones in the toolbox that are already marked by time. However, today the LED is rapidly becoming the preferred choice for lamp types in flashlights.
Incandescent lanterns using alkaline batteries have been standard for many years, while LED's were only used to signal small elements (such as on your computer). So in 1999, a flashlight using clustered LEDs was invented, creating a bright light that far surpassed that of incandescent ones. As the popularity and use of LED flashlights continues to grow, the industry is replacing incandescent lights even in homes.
This happens because the LED uses much less energy, is more powerful and lasts longer than its predecessor. An incandescent bulb can produce 8 to 10 lumens per Watt, while the LED can produce up to 100 lumens per Watt.However, LEDs need higher voltage to operate (3.4 to 3.7 volts versus 1.5 volts in incandescents).
So the answer to this category is quite simple: Want a flashlight with energy efficiency, good brightness and lasting many hours of use? LED is the way.
Battery Life And Types
It is always important to understand how much light the flashlight can provide if you have fully charged batteries. The technical name for this "time" is called autonomy.
The range describes how many hours the flashlight light can be lit before the battery drops to 10% of the voltage of a new battery. Although not a very common practice in Chinese manufacturers, many American manufacturers insert a graph showing the performance of light over time in their manuals and websites.
The calculation is simple: The more storage capacity the battery has, the longer it can supply the power the lamp needs.
The other variable when we speak of batteries is the capacity of charge constancy, that is, the stability in keeping the emission of the same voltage until the end of its charge. This may vary directly depending on the material used in your construction. The types are as follows:
Disposable:
Lithium
Alkaline
Rechargeable
Nickel Metal Hydride (NiMH): They support between 150 and 500 recharge cycles;
Ion-Lithium (Li-Ion): They withstand between 500 and 1,500 cycles of recharge;
Nickel Cadmium (NiCd): Capable of withstanding over 1,500 recharge cycles;
A recharge cycle is considered when you fully discharge the battery and then recharge it 100% again.
It is worth remembering that we can not switch the use of alkaline and lithium batteries in the same device (two batteries, one of each type).
Dynamo
In addition to the traditional methods of charging you can also find lanterns that depend on dynamos to function.These flashlights are usually very inexpensive and found in various locations in various sizes and styles.
Dynamo flashlights offer battery independence, but have little power
These equipments have capacitors or small batteries that store a limited amount of energy, but that can be recharged with movements of levers that, when generating friction, create current and soon recharge the device.
Despite ensuring some independence of batteries or electric power, dynamo flashlights emit very dim light and also can not be "forgotten" in a drawer. If the capacitor / battery loses its charge, the flashlight will no longer work.
In short, it's an interesting device for backup terms and simplistic activities, but it's not often the first choice of survivalists or adventurers.
Your choice within this criterion should be based on the ease of keeping your flashlight running. Many prefer to buy flashlights that use the same battery from others they already own at home, so storage is made easy. Others prefer to invest in flashlights with high capacity batteries and ensure that they are always charged.
Considering these aspects you will already have a very good base to understand if the specifications of the flashlight you like will fit in with what you expect from it. However, a big warning:
It is natural to look for the most powerful available in the market, but focus on functionality and not on power, not always the most bright flashlight is right for your work.
Thinking about it, let's go to the next topic in our guide.
Models of flashlights
Nowadays there are hundreds of models on sale. Visit a tool store, search the internet and visit an online store and you will find that the models are virtually endless.
You will find lanterns that work with AA or AAA batteries and all the other battery formations we have said. You'll find portable lanterns ranging from a few inches to almost half a meter. You'll see keychain lanterns, home lanterns, spotlights, spotlights, tactical lights, head lanterns and even chemical light sticks that give 12 hours of continuous light.
In general, we have some standardized categories. Come on:
Domestic use
They are the lanterns that use of simpler construction and are found in markets and stores no specialized.
Although they already use LED's, they are of simple construction and of low power
They are cheap compared to other types of lanterns and use conventional batteries found in any market, yet their lighting capacity and resistance to water and impacts is quite limited. It is much bought to be used at home for simple activities like looking for something in a dark pantry or in the lining of the house.
Adventure use
During a trail, camp or similar you do not want to occupy one of your hands holding a flashlight. Understanding this, manufacturers have begun to focus on the development of head torches, call English "headlamps " .
Practical, long lasting and sturdy, the adventure lanterns are the right choice for outdoor activities
The amount of variations and marks are virtually limitless, so let's focus on the primary characteristics of these flashlights:
Water resistance : Because they are used outdoors and in extreme climates (mountains and the like), adventure lanterns have a high resistance to water or even complete impermeability;
Robust construction: By use type, these flashlights are solidly constructed and generally have materials that are very resistant to impact, corrosion and the like. Some even have redundancy systems to avoid failures;
Reduced weight: As they will be charged for long journeys, most brands are concerned with keeping the weight as low as possible;
Enough lighting: Here we are talking especially about headlights. Most brands focus on providing enough lighting to ensure a safe walk and minimal view of the surrounding environment, which means it lacks the power of spotlights or tactical flashlights;
Long autonomy: Because they do not have power as their focus, lanterns can often stay connected for many hours before unloading. This is a great bonus in long journeys where there are no places to recharge;
Different Light Modes: In addition to the strong and weak light mode, usually adventure lanterns also feature SOS mode (in morse code) and even an auxiliary red light for emergencies.
With a wide price range and different levels of quality, adventure lanterns are a natural choice for those who need equipment that will withstand harsh conditions for long periods.
Tactical use
These flashlights have emerged in recent years and have gained popularity very quickly. The main purpose of these flashlights is to provide support during a tactical / operational use for police and military forces.
With CREE LEDs, tactical flashlights have high power and resistance
Here we also have a huge variation of brands, prices and qualities, but the general characteristics are:
High light intensity: Because they are used for searching, browsing and exploring risky places, the intensity of light is very important. In addition, it is a defense feature used to temporarily blind an attacker by targeting the powerful beam of light in his eyes;
Aeronautical aluminum body: As they are prone to suffer various falls and impacts due to the scenarios in which they will be used, tactical flashlights usually see this construction due to its high resistance, yet still keeping the weight low;
Battery-operated trigger buttons: To facilitate tactical use of the flashlight, the buttons are usually positioned on the back of the flashlight to quickly be pressed with the thumb when needed;
Adjustable Focus: Many brands still offer focus adjustment for ambient or focal lighting;
Different modes of use: In addition to strong and weak mode, tactical flashlights also feature strobe mode, where the light flashes quickly to generate disorientation on the target.
Given this sum of features the tactical flashlights have dominated the market, yet it is worth a great caveat here: Like any overly popular product, counterfeits are a big risk.
There are a number of tactical-looking lanterns on sale, but care must be taken at very low prices. Robust, high-power, aeronautical aluminum flashlights will not cost 30 reais – that's a fact. These flashlights usually come with poor construction and begin to exhibit short circuits and operating problems very quickly, even more in extreme use situations.
There are many other models of lanterns with specific constructions, but we will stick to the more general models here so that you can already have a good north for your choice.
I understood, but… Which one do I buy?
The big question you should keep in mind is: What am I going to use this equipment for?
From this point what I can do is provide my personal opinions based on experiences I had and I already made clear… I may sound a bit annoying, but after years of buying items that did not serve me we started to get a little more demanding.
Also understand that although each model has an expected use, each individual has different preferences. What works for me may not suit you and vice versa. With these enlightened points, let's move on.
As far as I can test, every kind of flashlight has its use in some of my practices. The key is to recognize which tool is most appropriate for each activity, after all, it is no use to want to stick a wall with a saw, right?
To town
Being rather biased and tainted by my personal vision, I would say that if you do not have any flashlight at this time the ideal would be to first look for one for your EDC (daily carry kit). For this, you should research for something tactical character of high power and yet portable – that fits in your pocket without bothering.
I have been using it for about 8 months the LED tactical flashlight Attack Q5 and I am very satisfied with the result. It is small, has integrated clip and has high intensity of brightness. Its only negative point is that because it is too small it has reduced battery life, but for an item that I carry with me constantly in the city recharging is not a problem.
Some may prefer smaller, less powerful lanterns like led keychains and the like, and are not wrong. Remember that this is not about wrong or right, but what works best for you.
For campsites/trails
I'm not one of those who likes to carry the power of the sun in my pocket. Usually in camps I like to stay in the dark and use lanterns only for activities where I need to see details like cooking, making moorings and the like.
For that, I always like to carry a good head torch that is reliable and does not bother me as I walk – if there is something that stresses me, it feels like something is swaying on my forehead. Also, I do not mind too much light intensity so I do not lose my sight accustomed to the night.After buying several models and regretting it in most cases, I found theMistik-Azteq flashlight , which has enough brightness to perform the field tasks and has more autonomy than necessary for two or three day camps.
I must admit, however, what time or another when we hear a strange noise in the bush is worth having a beautiful searchlight. I must also admit that I was stubborn not for one, but at least six times insisting on buying the "super-potent tactical flashlights" I found at the fair in my town, just to stay on hand at the times I needed the equipment most.
Today I use the Storm T6 tactical LED flashlight for this purpose. By having a T6 LED that produces 280 lumens and have adjustable focus I have a guarantee to see what is around, in fact, even in double or trio it is enough only to have the flashlight that the lighting will be more than enough. Also this is one of the few tactical models I know that implement the SOS function (in Morse) on the flashlight, which I consider a great bonus.
Finally, a conclusion
Our goal with this article is that you are now able to understand what makes up a flashlight, what important aspects need to be analyzed and what types of models are available in the market. All this to ensure that you make a conscious purchase and that really is useful to you.
Emphasize here that you must be careful with traps ! Do not think about power numbers, do not dwell on overly technical details… Find what works for you based on your expectations and what you need to do with the equipment.
Use the opinions of others-like mine-only to generate favorable or unfavorable indications, but do not go shopping just because someone said it's good, investigate! After all, a good purchase only needs to be made once. Take your time, research, choose the model most suitable for your needs and… Be prepared.
Gallery
171 best images about Incredible Festivals on Pinterest …
Source: www.pinterest.com
The Complete Guide to The Yee Peng Lantern Festival in …
Source: heleneinbetween.com
The Complete Guide to The Yee Peng Lantern Festival in …
Source: heleneinbetween.com
The Complete Guide to The Yee Peng Lantern Festival in …
Source: heleneinbetween.com
The Complete Guide to Using Camping Gas Lanterns

Source: www.ebay.co.uk
The Complete Guide to The Yee Peng Lantern Festival in …
Source: heleneinbetween.com
Yi Peng Festival
Source: aroundtheworldwithjustin.com
Complete Guide to the Yi Peng Lantern Festival
Source: www.planestrainsandchampagne.com
Complete Guide to the Yi Peng Lantern Festival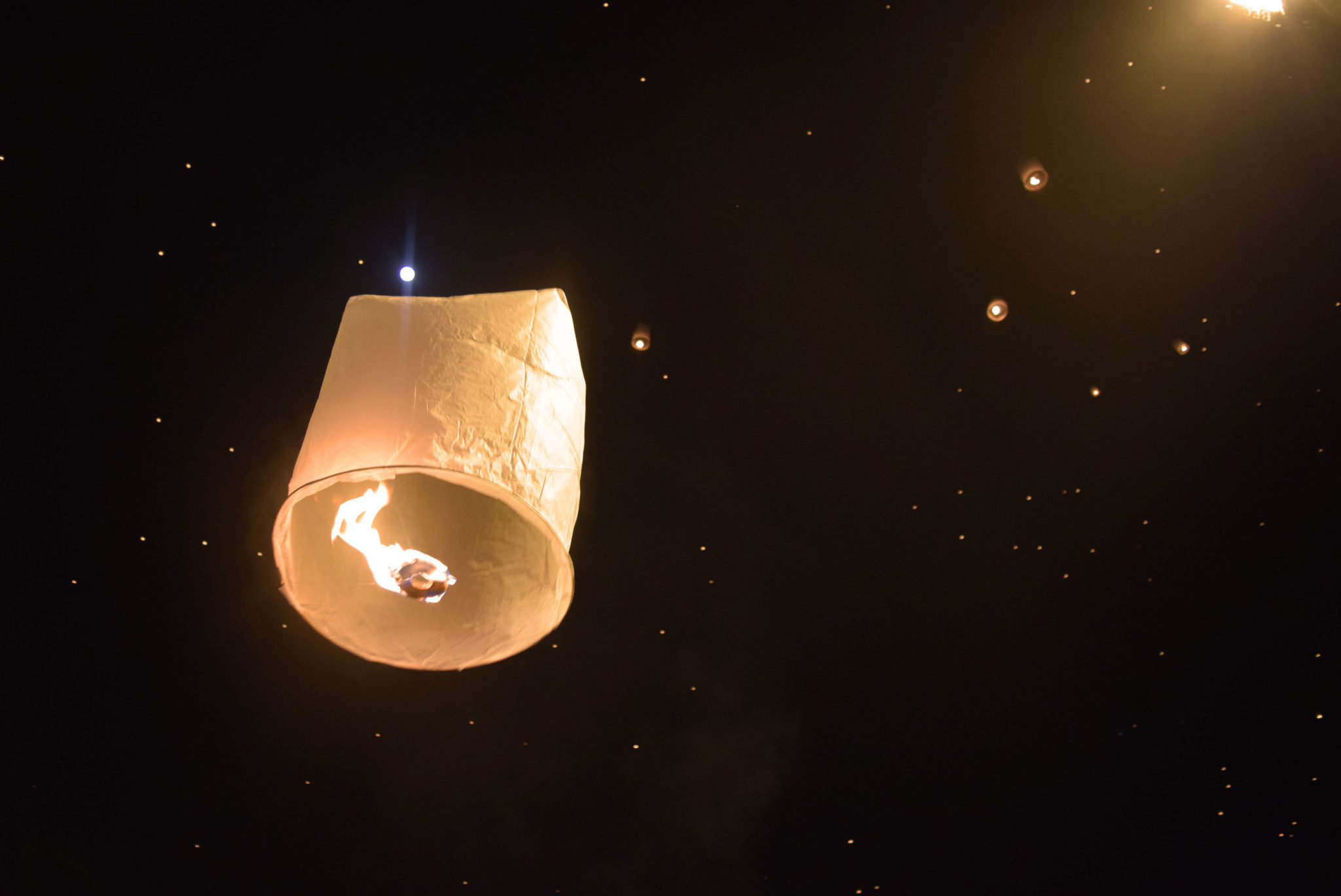 Source: www.planestrainsandchampagne.com
The Complete Guide to The Yee Peng Lantern Festival in …
Source: heleneinbetween.com
The Complete Guide to Using Camping Gas Lanterns

Source: www.ebay.co.uk
The Complete Guide to The Yee Peng Lantern Festival in …
Source: heleneinbetween.com
Yi Peng Festival
Source: aroundtheworldwithjustin.com
The Complete Guide to Using Camping Gas Lanterns

Source: www.ebay.co.uk
The Complete Guide to The Yee Peng Lantern Festival in …
Source: heleneinbetween.com
Yi Peng Festival
Source: aroundtheworldwithjustin.com
A Complete Guide To The First-Ever Philadelphia Chinese …
Source: www.uwishunu.com
Festival Docano: the GRANDEST FESTIVAL in the PHILIPPINES …
Source: festivaldocano.blogspot.com
Ramadan-Lantern
Source: nricafe.com
Miyajima Island: Our Complete Travel Guide
Source: www.freetworoam.com