Are you looking for a powerful LED flashlight that can be used for everyday life as well as during your camping trips during your holidays? We have gathered 10 models of powerful lamps (sometimes rechargeable ) in mini and compact format to help you make your choice!
Test and comparison of 10 lamps in mini/pocket format
# 1.Fenix ​​LD12 – An ultra powerful LED flashlight
Our opinion on this mini flashlight Fenix:
100% alu aeronautical frame
Max power of 320 Lumens
Up to 47 hours of autonomy
4 light modes + strobe mode
Compact and light (73g for 10.2cm)
Comes with strap, AA battery, replacement O-ring
Very good value for money
Fenix ​​Warranty 2 years
In short:
A flashlight perfectly suited for everyday use. It will slip perfectly into a coat pocket or into your bag. The 4 modes of lighting will allow you to use it in urban situations or during walks in the forest, hassle-free walks. In short, our favorite led flashlight is recommended!
We have already done the complete test of this model, you can find the test here:read the test of the Fenix ​​LD12 .
For those who do not want to read the entire test, here is a short summary of our opinion on this mini flashlight from Fenix.
The first thing that struck us was the size and lightness of the model .We are just over 70g and believe us we really see the difference with a military flashlight of standard size for example that weighs in 200g.
This model has been designed to be transported on a daily basis ( use easy day caring ).This is the model I use every day.It fits perfectly in the inside pocket of my backpack.It also has a clip for the belt, very practical and this is not the case for all flashlights (see maglite ).
After power level, the lamp has 4 modes:
Turbo:the most powerful mode with 150 or 320 lumens depending on the type of battery you insert into the lamp.Basically with alkaline batteries you will be limited to 150 lms and with a battery 14500 the LED will be able to provide 320 lumens .
High:70 lumens max regardless of battery type.This is often the mode I use the most in everyday life with the following mode.
Medium:30 lumens
Low consumption:5 lumens – Enough power for indoor use for example.
All modes are accessible via the side button, which is more convenient than a tactical button at the rear (although this model has one for start-up).
Side autonomy, one stays in the average of the flashlights , with a single stack one did not expect miracles, a little less than 1 hour in turbo mode, less than 3 hours in strong mode, 9 hours in average mode and more than 40 hours in energy saving.
In short, after testing we quickly became a fan of this compact model of a PD35.
# 2.Thrunite TN12 – Professional LED Flashlight
Our opinion on the Thrunite TN12
Up to 1100 lumens
High quality all aluminum
6 tactical modes (including strobsocope)
Supplied with 2 spare O-rings, wrist strap
Features a belt clip
Featherweight (86g)
Battery life up to 1000 hours
Works with 1 battery or 2 CR123A batteries
In short:
Ah the Thrunite, a model little known and yet a real wonder whether in flashlight or tactical flashlight. A very good lamp for EDC use, with a light weight of 86g and a very good value for money . A balanced model in terms of autonomy/power that will last several years without worries. It is recommended!
We had already tested this model a few months ago: read the full test of the Thrunite TN12.
Summary of the test
This model from Thrunite weighs only 86g with the battery for a length of 14.3cm and a diameter of 2.5cm.A model slightly longer than the Fenix ​​LD12 previously presented in our guide but which will fit perfectly in a pocket of pants or in your backpack/hand.
On the side, the torch has 6 modes of brightness.That is to say that the values ​​indicated below are given with the use of 2 CR123A batteries and not a rechargeable battery.
Turbo mode at 1100 lumens max (with 2 batteries): max. 55 minutes before the anti-overheating system does switch mode
Fort 1100 mode:almost 2h45 of battery
Average mode 435 lumens:3h23
Low Mode 175 lumens:9h39
Economy mode (moonlight):0.41 lumens:> 100h
stroboscope
This powerful led flashlight really has everything to please.In terms of gross power, you will not be disappointed and this is more than enough for everyday use.It is a model that could easily be classified in our comparison of powerful tactical lamps .
The model holds very well in hand and has in addition a clip to attach it to the belt during your excursions or nocturnal activities.We love the fact that the torch has several lighting modes (although most of the time you will use Low mode to conserve energy).
Please note that the Thrunite TN12 does not come with a battery (in the base pack) but with some very nice accessories (wrist strap …).Namely that this model has a memory mode.Just like the Thrunite model in frontal lamp, the TN12 is really top!
# 3.Flashlight Maglite XL200
Our opinion on the Maglite XL200 – Pocket model:
Maglite 10 Year Warranty
100% aluminum
5 tactical modes (so strobsocope mode)
Compact and lightweight, ideal for everyday use.
172 lumens of power
Up to 200 hours of battery life
In short:
The Maglite XL series lamps are pocket-size lamps that are particularly popular because they have several tactical modes and a good power/autonomy ratio. The XL200 is no exception. This model is in the form of a tube perfectly designed, near to be transported and to use in any occasion. A model that is recommended if you want to test a bit the Maglite brand.
If you want to know more about this model, you will find the complete test here:see the full test of the Maglite XL200.
Quick summary of our test
The XL series from Maglite is less known than the Maglite solitaire or Maglite 3D Led but it would be a shame to miss next to it, especially if you are looking for a lamp type EDC.
This model works with 3 AAA batteries (supplied).A somewhat boring detail if compared with models that only work with a single stack.It will be worth investing in high-end batteries so you do not have to change the batteries too often.
The XL200 weighs less than 200g with batteries and measures 12cm.A relatively high weight (especially due to the 3 batteries) but a perfect size to fit into a jeans pocket or a carrying bag.Although the weight is higher than the other lamps of the guide, it will also be forgotten in your backpack.
Like all Maglite, you will of course benefit from a manufacturer warranty valid for 10 years but be careful LED lighting is not under warranty.
This model has 5 tactical modes:full power mode, low conso mode and ultra low conso mode as well as the famous strobe and SOS mode that you never use!The sound modes can be activated via the tactical button on the back of the torch.Personally, the low consumption mode is sufficient for indoor lighting.For hiking, camping etc. we will use the full power mode.
It is in terms of autonomy, we are a little disappointed.With 3 conventional batteries we reached almost 2h30 in full power mode which is ok given the power delivered (172 lumens) but with 3 batteries expected more.The battery saving mode per account takes us to more than 32 hours.In other words you will be able to hold 6 months/1 year before having to change the batteries if you use it in this mode.
It is regrettable that it is not delivered with a strap because one tends to make it fall.
# 4.Lenser P7.2 – A tactical LED flashlight
Our opinion on the Lenser P7.2
Good value for money
Good autonomy> 50 hours
Packaging nice with 4 batteries + strap + cover
Weight <200 grams and 13 cm in length
Power of 320 lumens
Quality alu @Lenser
Focus of the possible beam
2 power modes (strong and medium) + low conso
In short:
The Lenser P7.2 is a very basic model in the sense that it has only 2 operating modes and no strobe or SOS mode (which is not displeasing to us). No worries in terms of reliability, we are on Led Lenser so if you take care it will hold a few years. In short, a good flashlight to carry with you everyday!
To learn more about this model P7.2, we invite you to read the test here: read the test Lenser P7.2 .
Summary of the test:
First thing to note about Led Lenser torches is the manufacturer's warranty valid for 5 years (including Led).Regarding the lamp itself, it is on a model in pocket/backpack format because of its diameter a little higher than the other lamps of this comparison.
The lamp works with 4 AAA batteries which we regret that although it is delivered with a set of 4 batteries of origin.
Side power, the lamp is rather well equipped with not less than 320 lumens in full power mode , and it sends the patté in terms of power.Moreover, the beam is adjustable by turning the lens, which makes it possible to have a beam broad or concentrated according to the uses.
As for the autonomy, it turns around the 2 hours in full power mode , a little less than 4 hours in average mode and more than 48 hours in mode low consumption.A torch light in the average therefore at the level of its autonomy.With 4 batteries we were expecting an autonomy a greater chouilla all the same on behalf of the German manufacturer.
We regret that the intensity of the beam does not weaken so fast it is quite frustrating for a lamp at this rate there so big negative.It will be good for a few minutes use here and there but if you intend to use it intensively it is not recommended.
# 5.Klarus XT2C – 1100 lumens in your pocket
Our opinion on the pocket model XT2C from Klarus
1100 Power Lights
XT Series Special Tactical Mix and EDC
Compact (13 cm) and lightweight (81g)
Operates with one battery (included) or 2 CR123A batteries
3 power modes + strobe mode
Autonomy of more than 100 hours in low conso mode
Belt clip
In short :
Great fan of the brand Klarus, we were surprised by the power of this model for its small size. The XT2C can be used as a tactical lamp for the police/gendarmerie but also as an EDC flashlight. In short, a value for money rather good and one is on the Klarus so no need to think very long, go for it!
After our test of the Klarus XT11GT, one of our favorite LED torches all categories, we had the opportunity to test this pocket model!
What we think
Good to start, we would like to say that one loves the design both sober and modern of this lamp.Always an anodised aluminum body signed by Klarus.For the blow on this model the tube is really clean and the grip is really good.The lamp can be handled easily with one hand.
Another positive point:the 2 buttons (on/off and tactics) are located at the back of the flashlight which allows to do different handling without using your hands.
Another advantage is that the torch works with a single battery type 18650. The battery is a 2600 mAh, you can invest in a 3400 if you want to increase the autonomy (which is already good with the basic battery).
As for the power of the machine, we can say that we are dealing with a powerful flashlight, capable of supplying 1100 lumens and believe us the beam is really impressive for such a small model! new LEDs used by Klarus on the entire XT range.
There are 3 modes of power with which you can play and adjust the autonomy:
1100 lumens:approximately 2.3 hours of autonomy without big drop in beam intensity (thanks to the Klarus control system).
300 lumens:the battery will hold around 7 hours which is clearly superior to the 320 lumens tested above
10 lumens: according to the manufacturer the battery would hold more than 190 hours, we have not tested.
As you can see, the autonomy/power ratio is rather above average.A true high-end flashlight that Klarus offers here.
# 6.Soonfire DS27GT – A rechargeable flashlight at low prices
Our opinion on this model Soonfire
1050 lumens
Aluminum body
14.9 cm for 125g
Operates with one battery (included) or 2 CR123A batteries
6 tactical modes including strobe mode
More than 300 hours of battery life in 8 lumens mode
Belt clip
Memory mode when re-lit
In short:
The DS25GT comes closer to the performance of the VS37 but on a more compact format.A model a little less powerful than the Klarus XT2C (this is where you see the difference between 2 high-end lamps) but still still a good alternative if you do not have the budget to the Klarus or Fenix.The value for money of this Soonfire is really good knowing that the battery is included!
As mentioned previously, we find practically the same characteristics as a VS37 Soonfire except that the manufacturer decided to compact all that in a tube finer and that for the blow we love (we were not too fan of the form of the VS37).
Summary of the characteristics of the model:
1050 lumens of power. The difference is strongly felt after testing the Klarus XT2C, the beam illuminates less, the lighting diameter is less. Good afterwards for 99% of the uses, this power will be ample enough even once fixed on an ATV for example.
Like its big sister, it has the same tactical modes with 5 levels of brightness. You can switch between 1050 and 8 lumens in all simplicity via the side button.
The flashlight comes with a 18650 3400 mAh battery. For the blow the manufacturer is generous, especially at this rate there.
It also has a device to gauge the level of the battery as well as the regulation of the intensity. You will not have a bad surprise with a drop in intensity after 10 minutes of lighting even in powerful mode.
Side autonomy, you can count on about 1h30 in full power mode and more than 300 h in battery saving mode. Knowing that as a flashlight, you will most often use the medium or low mode either 6 hours to 45 hours + autonomy which is already more acceptable.
Comes with a lot of accessories including a strap, USB charging cable, case, spare O-ring …
This small torch has a very good value for money and it would be a shame to deprive yourself. A large range of accessories with good power and good battery life (in medium/eco mode) make this lamp a very good mid-range flashlight.
# 7.Maglite R6 mini standard – The ultimate flashlight!
Our opinion on the Maglite R6 Mini
14 lumens
Aluminum body like all Maglite
14.5 cm for 110g:small and light
Operates with 2 LR6 batteries (included)
Up to 5 hours of autonomy
Xenon bulb model and not LED
In blister with strap, 3 interchangeable lenses, 1 lens holder
Less than 20 €
In short:
A lamp in pocket size from Maglite. We like the accessories supplied as well as the quality of manufacture of the model. We do not like the fact that this model is with Xenon bulb but it still remains a very good flashlight. Do not rely on the 14 lumens of power, they will be amply enough for indoor and outdoor use camping type…
We had tested the Mini R6 Pro which is the upgraded version of it (especially due to LED lighting instead of a Xenon bulb).The reason that made us choose this version is the price, it is below the 20 € and it was important to include a good flashlight for more moderate budgets.
Regarding the lamp itself, although its power is limited enough, it will in all cases surpass all the Chinese lamps of the type lumify x9, shadowhawk and others .. When we tested it, the power was ample enough to illuminate at several tens of meters in outdoor so perfect for use in EDC.
Afterwards, if you intend to use it for more light-intensive activities such as hiking, night fishing, cycling, etc., it will not be very suitable for this purpose, but it can be used as an extra lamp in addition to your lamp stroboscopic if you are mechanic, to illuminate some hidden parts of the engine.
This is the type of lamp that is perfect for your camping excursions to find the way to the toilet at night for example.In everyday urban life, it will squeeze perfectly into your purse or pants pocket.
The good news is that the lamp is delivered with a whole range of accessories as well as 2 batteries so no additional investment is to be made!
Regarding the autonomy, with the supplied batteries, you will hold about 5 hours.Knowing that according to the manufacturer the lifespan of the bulb is 5 sets of batteries.It leaves a margin knowing that in any case it will be more interesting to buy a lamp than a bulb considering the price of these.
# 8.Energizer – Mini LED Flashlight for tight budgets.
Our opinion on the Energizer flashlight
35 lumens
Metal body
14.3 cm for 110g: a flashlight ideal to carry everywhere
Operates with 2 LR6 batteries (included)
Approximately 45 hours of battery life
LED model
Blister pack with 2 batteries
Less than 10 €
In short:
A lamp passes everywhere, rather low end but for the price it's normal. We still like the fact that the lamp is made of metal and is delivered with 2 batteries. In short, a good lamp for EDC use but go your way for all outdoor activities requiring a minimum of lighting.
Another low-end flashlight model at a low price.Nevertheless this basic model of Energizer does not clearly make the case for a use at home or outside if the activity in question does not require a significant luminous flux.
Good point, this lamp is equipped with a LED in contrast to the old models with bulbs.Side autonomy we tested and we arrived at a little more than 45 hours which is not bad at all.
Regarding the 35 lumens of power, it will be sufficient to illuminate to a few meters on a small diameter.One is really very far away from the power of a high-end pocket torch for the shot.
This model has only one lighting mode accessible via the On/Off button on the back of the torch.
Small flat, the lamp tends to roll if you put it of a slightly sloping surface.Same, it will be difficult to keep it in candle mode.
To summarize, this Energizer is a mini flashlight for those who do not wish to invest in the high end.In term of life, we have no idea.of its reliability.A small lamp to always have at home, on his bedside lamp for example next to his lamp alarm clock.
# 9.Niteye 1080 Pocket Size Power Lamps
Our opinion on this model Niteye
1080 lumens
Pocket size 10 cm for 90g
Entirely in aluminum with gray finishes.
Works with 2 CR123 batteries or 18650 battery (not included)
Rechargeable in USB
LED model
4 tactical modes + Strobe
Up to 250 hours of battery life in low power mode (2 lumens)
In short :
A flashlight quite surprising in its characteristics. We like its ultra compact size of 10cm with a featherweight of 90g. In terms of power, one is on the same type of power as for a Klarus or Fenix. It has a memory mode for selecting modes and very little heating thanks to its temperature control system. In short, for the price it is a very good lamp that tends towards the high end.
We do not often test Niteye lamps and we were rather pleasantly surprised about the performance of this pocket model in terms of autonomy, power but also quality/price!
To begin with, in terms of manufacturing quality, there is no notable difference between this model and a higher-end Maglite or Klarus lamp.The brushed aluminum is of good construction and will withstand falls and rain through treatment for the IPX-6 standard.
Remember that this model has a usb port directly on the lamp to recharge it if you have an 18650 battery, convenient!
The lamp is really ultra compact and fits perfectly in the palm of your hand. The different tactical modes are changed via the side button and not rear.You will have the choice to use 4 different levels of intensity:
Turbo:1080 Lumens or 950 with an 18650 battery: in this mode of power, we managed to hold the battery 1:47 exactly what is correct with respect to the other models of flashlight present in this guide .During our test, the lamp slightly heated on the end but nothing very maddening.That is to say that the intensity of the beam has gradually dropped progressively after a few tens of minutes.
Strong:240 lumens or approximately 7h30 continuous lighting always with a weakening of the beam (as is the case on most lamps)
Low:75 lumens or about 27 hours of battery life
Ultra low mode:2lms or more than 200h according to the manufacturer (we have not tested)
Like most other models, these modes will allow the flashlight to be versatile even for hunting or as a boat lamp.
In short, for a lamp less than 50 €, this model is really interesting, with a new generation LED.By taking care, you can keep it for several years without worry.It will nevertheless be necessary to buy a battery or 2 batteries because it is not delivered with.
# 10.Olight S10R – Rechargeable flashlight for everyday use
Our opinion on this Olight pocket
500 lumens
The smallest and lightest of this comparison:7.3 cm for 53g
Aluminum body class lll
Works with a battery (supplied)
Rechargeable in USB via its base
5 modes including strobe
Battery life up to more than 100 hours in low power mode
Supplied with many accessories (wrist strap, charging stand, USB cable, battery)
5 Year Warranty
In short:
The Olight S10R is the smallest lamp of all the lamps tested here. If you are looking for a reliable flashlight, very good quality and with a very good power then this model is for you. In addition, Olight is a well-known brand in the middle of the torch so no worries about the quality of the product. The lamp is delivered ready for use.
To finish this guide of the best flashlights, nothing like an Olight lamp with a mini model that is the S10R.
This lamp fits perfectly into the pocket range with its tiny size of 7.3 cm and the lightest weight of all lamps of this test namely 53g with the Olight accu.
But do not be mistaken, even with small dimensions, Olight has managed to integrate high-end components guaranteeing a very good power and autonomy.
The 5 modes available and activatable via the side button of the torch:
500 lumens (with CR123A battery) and 300 lumens with a battery for a battery life of about 35 minutes
100 lumens with approximately 3 hours of maximum autonomy
5 lumens -> 48 h.
0.5 lumens, more than 100 hours
Strobe mode
A small disappointment all the same to the level of autonomy that is below the other lamps in this price range but it is the price to pay for having an ultra compact lamp.
After the strong point in Olight it is all the same the accessories. In this pack you will have the base that charges in usb, a strap, a battery of very good quality, so a lamp that you will be able to use as of reception of the package.
In summary, this torch is really an interesting choice for its size and versatility. It can be used for hiking, cycling etc in 100 lumens mode. Its big weak point is its autonomy in turbo mode that really cracks the battery too fast.
How to choose your flashlight?
After sifting through 10 powerful and versatile flashlight models, we'll summarize what we think are the criteria you should look at before investing in a pocket-size flashlight.
Well we are talking about flashlights so the main criterion is of course the size of the lamp but not only.The shape of this one impacts a lot especially if you plan to carry it in the pocket of a pant.Tube-shaped torch lamps should be recom- mended, not models with the end of the lamp twice the size of the rear, since they are very inconvenient for transport.
Regarding the size, as long as you do not exceed 15 centimeters, normally no worries.With its dimensions, the lamp can fit perfectly into a backpack pocket, an inside pocket of a coat or even a bag for women.
As for the weight variable, we will try not to exceed a maximum of 200g.As a general rule for a flashlight that you will carry every day on you, it is ideal to opt for a model around 100g or less.
We are not going to redo a whole novel about these two criteria.The majority of the lamps tested in our file generally have an acceptable range for semi-intensive use.
As we like to repeat, we always prefer lamps that work with a single battery or accu the models to 3-4 batteries for obvious reasons of savings. After it is easy to find packages of cheap batteries on Amazon for example so it's up to you to see.
In terms of power, that's what you need.If you want both a lamp for your expeditions (camping, hiking, night hunting …) and for everyday use, you will inevitably recommend a powerful flashlight like the Fenix ​​LD12 or Klarus XT2C.
All models except the recommended Energizer have several modes of lighting that is more to save battery and adjust the power according to the environment.
Products to Avoid
You never quite tell but avoid Chinese lamps torches type Lightstrike 360 which pub we see everywhere on Facebook and other social networks.
Wherever possible, we recommend you to invest in LED flashlights , not bulbs for reasons of performance and energy savings.
Do not be fooled by marketing some brands that offer 2,000 lumens pocket size because it is very often either totally false or ridiculous for autonomy.
Also avoid flashlights plastic low size range (except for dynamo lamps). Even for a budget of less than € 20 you can have an aluminum lamp of good quality, think about it!
Flashlights less than 50 €
This is the Fenix LD12 that trumps all other flashlights of comparison with a very affordable price. An investment that really worth it if you are in search of a flashlight that will in the long term.
Flashlights less than 30 €
Here are 3 flashlights for the budget. We recommend Niteye in this price range for its performance and reliability.
The final word
To conclude, it is natural that we will recommend the Fenix LD12 which, for us, outperforms most models presented here. It is for this reason that on many specialized forums, this lamp is really appreciated by hikers and other activities of all kinds. A versatility to any test on a mini size . In short, you'll understand that she conquered us.
See you soon!
Gallery
The Best LED Flashlights
Source: metaefficient.com
What flashlight is the best bang for my buck?
Source: www.ledflashlights.com
The Best LED Flashlights You Can Buy
Source: www.askmen.com
10 Best Cree LED Flashlights That Are Bright And Rugged
Source: wonderfulengineering.com
10 Best Cree LED Flashlights That Are Bright And Rugged
Source: wonderfulengineering.com
Best Rechargeable Flashlight 2017 Top 10 Review Buying Guide
Source: besttacticalflashlights.org
The Brightest LED Flashlights — Reactual
Source: reactual.com
Rechargeable Police LED Flashlight Tactical Cree XML T6 …
Source: www.ebay.com
2017 Top 3 Best Rechargeable LED Flashlight Reviews – All …
Source: www.alloutdoors.com
Ploarnovo T2000 Max 700 lumens Best Value and Brightest …
Source: www.ebay.com
10 Best Cree LED Flashlights That Are Bright And Rugged
Source: wonderfulengineering.com
The Best Ultraviolet LED Flashlights Of 2018 — Reactual
Source: reactual.com
Best Pocket Flashlight Reviews Of 2018
Source: www.techrogers.com
Top 10 Best LED Flashlights in 2017 Reviews
Source: sites.google.com
Top 10 Best Handheld Flashlights 2018 Reviews
Source: topportalreview.com
Curse the Darkness: The 7 Best LED Flashlights
Source: hiconsumption.com
5 Best Military Flashlight – A must-have for soldier …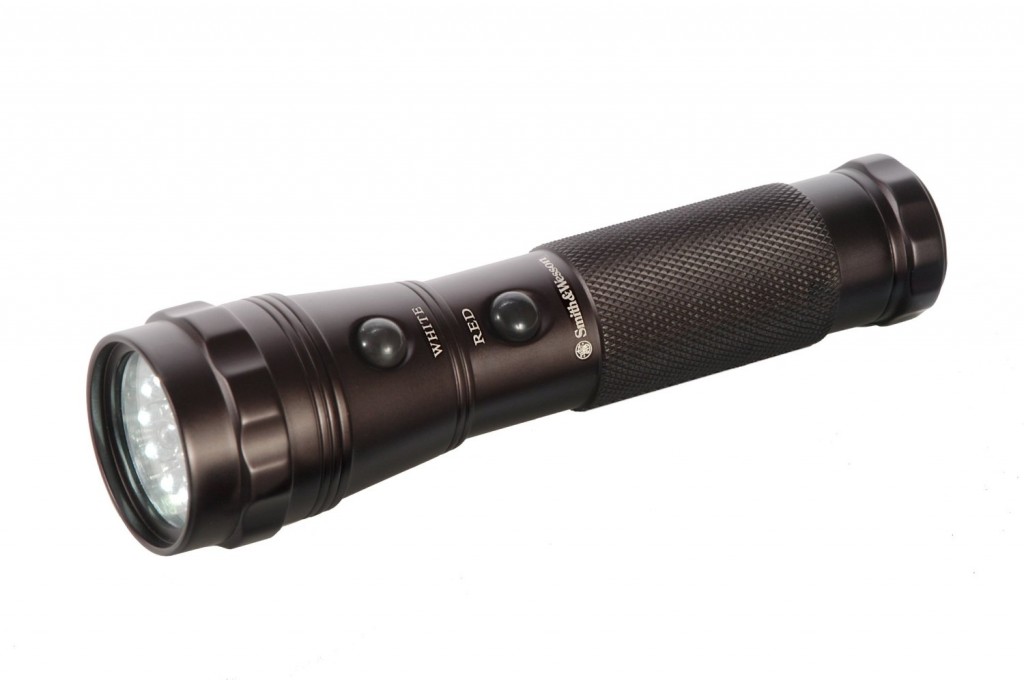 Source: www.tlbox.com
The Illuminati: 6 Best Tactical Flashlights
Source: hiconsumption.com
10 OF THE BEST TACTICAL FLASHLIGHTS
Source: muted.com
Best 18650 Flashlight of 2017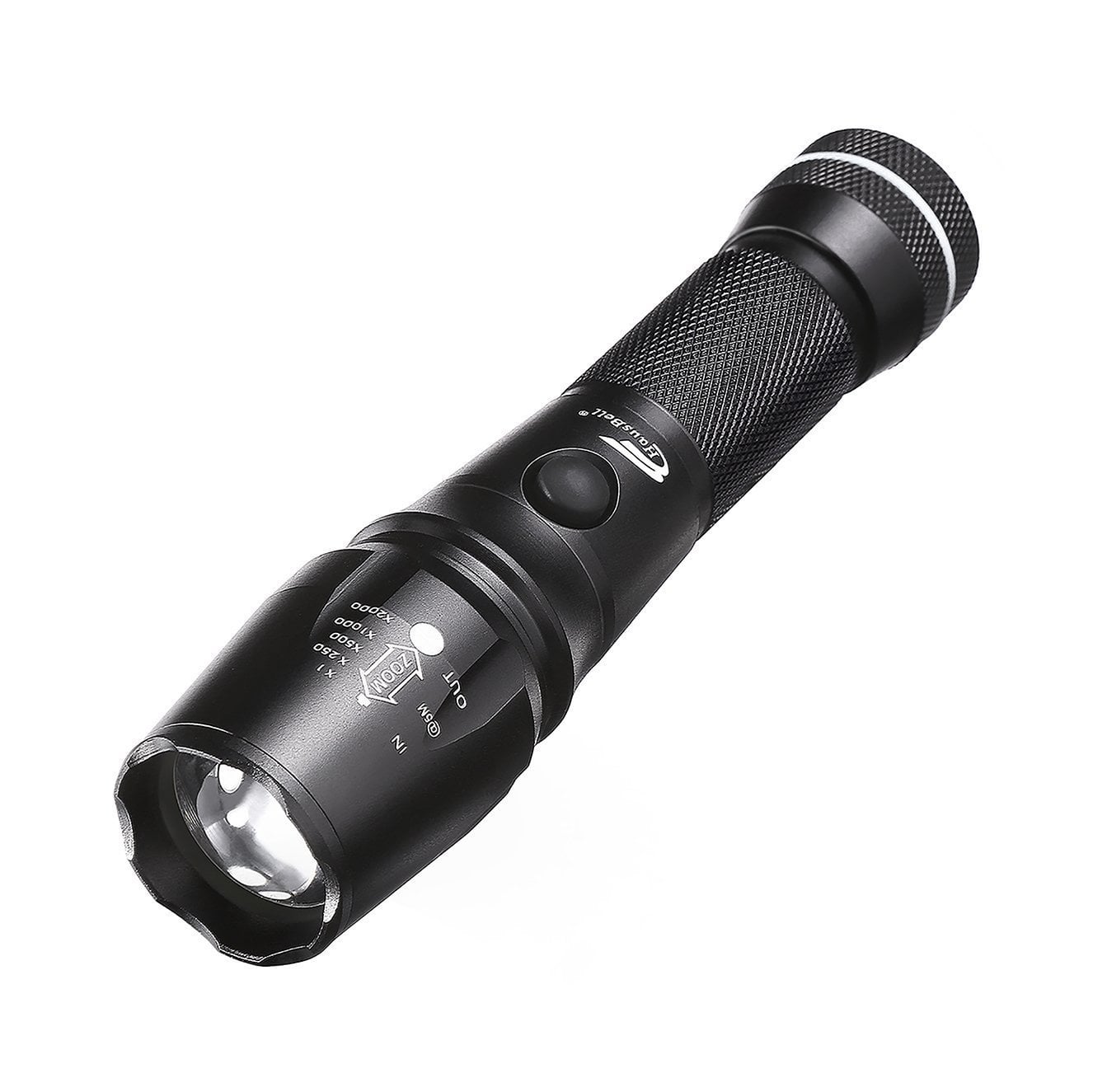 Source: besttacticalflashlighttoday.net