Our comparison of the best powerful LED lamps has been very successful, so we decided to make a specific guide on powerful LED headlamps and some of which are rechargeable.All the models presented below have been carefully tested by us during our expeditions of caving, outdoor hunting or trekking.
Our powerful headlamp favorite
Petzl Nao +
The Petzl Nao 3 (or Nao +) comes out great winner of our comparison.A high-powered, high-powered LED headlamp with REACTIVE LIGHTING technology that allows you to adjust the brightness according to the obstacles and the environment in which you operate.
This frontal model includes all the essential characteristics for long-term use during your night-time expeditions.Very good autonomy until 11:30 am + with a maximum power of 700 lumens .In short, it is highly recommended although it represents a certain investment, it will follow you for many years!
Test and comparison of 5 powerful headlamps
Before you start, be aware that we have selected only brand-name headlamps, not that some low-end, low-cost lamps are bad in themselves, but it is considered more interesting (especially for a headlamp) to type in premium brands quit to buy an entry-level model at low price.You will find in our 10 products frontal lamps for professionals, for running, trails, trekking, hunting and all other leisure activities.
# 1.Headlamp powerful 700 Lumens Petzl Nao +
Our opinion on this front LED torch:
Petzl high-quality and high-quality model
Power of 700 Lumens max – Dual LED lighting with brightness sensor
REACTIVE LIGHTING and Constant lighting mode
3 year warranty
IPX-4 therefore resistant to the weather
Autonomy up to ~ 11h30 depending on the selected mode
185g with the possibility of removing the battery pack to the belt for more comfort
Comfortable model (very good support via cords)
Comes with a rechargeable battery in usb.
In short:
Our favorite headlamp that brings together everything you need for a powerful LED headlamp.We like its autonomy which remains very good coupled with a big power via the 2 LEDs.In short, it is a model that is recommended for those who have a little budget to invest in a quality frontal model that will withstand the rain and the passing time!
We did the complete Petzl Nao + test which you can read here: Petzl Nao 3 complete test.
Summary of the test:
If you do not have the patience to read our complete test on this model of 700 lms LED headlamp , here is some useful information to get an idea of ​​the gear:
First important point: comfort .And for this criterion, Petzl really holds its promises although one might think that the cords instead of classic elastane bands would not be nice and well it's all the reverse!Even if you sweat, no unpleasant sensation to notice.
On the power side, up to 700 lumens with 2 LEDs combined, which we believe is a really powerful light !What to light at more than 150 meters.
2 modes of operation thus the famous mode REACTIVE LIGHTING which makes it possible, via a sensor, that the lamp adapts its intensity according to the external luminosity and the obstacles.A very useful mode for speleo for example or all activities like trekking, hiking …
Side autonomy, count around 11h30 max for the reactive lighting mode in low conso and 5h50 in max power.For the constant mode lightint to 500 lms one will turn around 1h25 in full power and 7h50 in low conso which remains very interesting.
This torch is of course rechargeable via the USB cable supplied as well as the battery which is also included in the package.
In short, a very good headlamp high end that will accompany you for all your outdoor activities.
# 2.Led frontal Lenser H14.2: 1000 lumens of rechargeable power
Our opinion on the headlamp H14R.2
1000 lumens of maximum power
2 control modes with Smart Light technology
3 lighting programs and 5 lighting functions (pulse boost)
Works with a battery or AA batteries.
5 years warranty
Possibility of removing the battery in your bag or your belt
Rechargeable in USB in 4 to 5 hours
Comes with USB battery and charger
In short:
The H14R.2 model from Led Lenser is a classic in the trekking world due to its lighting power that surpasses the majority of competing headlamps. Nevertheless, expect a rather heavy lamp if you do not carry the battery in your backpack. Nevertheless, it remains an excellent LED headlamp and rechargeable at a price that remains acceptable.
H14R.2 is often used as a standard equipment for those who like night hiking, trekking and co because of its reliability, power and above all the fact that the battery can be recharged or replaced easily new via USB in case of failure for example.
Characteristics :
IPX4 standard therefore waterproof
Weight of 340g with battery pack
5 lighting modes: boost, power, low-power, dim and pulse
Up to 38 hours
Operates with a battery (supplied) but you can also use AA batteries
Up to 1000 lumens of power for more than 180 meters of lighting
Red Led Led
New cables and waterproof connectors for improved durability.
Our test:
Good to the first grip one sees directly that one is on a high-end headlamp (weight and quality of manufacture) although the lamp is made of plastic. Good regarding the weight we expected a rather rather heavy model unlike the Petzl Nao for example since here we are on 340g which is almost twice its competitor. After all, it is always advisable to deport the battery pack in a backpack during your trekking which will leave you only about 180g on the head which is already much more pleasant in terms of comfort.
Regarding the autonomy, it will vary according to the mode of power selected but one has managed to hold the lamp roughly 1h35 in full power mode 1000 Lumens until more than 35 hours in mode low consumption.After that we will not lie to you but the full power mode will not really be useful apart for really certain specific situations or you will need a really powerful beam to illuminate on a large diameter.
Question power, the lamp has several modes:
2 modes: energy saving and constant controlled lighting
3 lighting modes:max power, energy saving and flashing/sos
5 beam intensity:boost, power, low-power, dim and pulse (strobe mode)
Red LED flashing
The different lighting modes are adjusted via the knob on the side of the LED which is easily accessible even if you wear gloves.
Our opinion
Aside from its high enough weight, this ultra powerful headlamp is really interesting if you are looking for pure power.Its Led (Xtreme Power Led) associated with a brand new lens really allows to have an ultra wide and balanced beam.Side autonomy the lamp will hold many hours during your expeditions and in the worst case you have the possibility to recharge the battery via a power-bank for example.
In short, investing in the rechargeable H14R.2 is a good option if you have a little bit more budget than for a lambda frontal lamp that will not hold as long over time.With Lenser LED technology you can be sure that by taking care you will be able to use it several years without worries.
# 3. Olight H2R – Ultra-powerful LED headlamp
Our opinion on this frontal model from Olight:
Very good value for money
2300 lumens of power
5 lighting modes (from 1 to 2300 lumens)
Weight with 65g battery
Supplied with 3000 mAh Olight 18650 battery + belt clip, USB charging cable
5 Year Warranty
Up to 45 days of low power consumption (1lms)
IPX8 for water resistance
In short:
We already knew the ultra powerful torches from Olightand we were anxious to test this frontal model.This model is part of our top 3 of the best powerful headlamps because of its quality/price ratio and the power provided coupled with a very interesting autonomy for long hikes, fishing sessions etc.The small bonus is that you can detach the part with the lamp to use as a flashlight when needed!In short, it is recommended if you do not have the budget for a more expensive lamp like a Petzl or Led Lenser.
A big favorite for this model of Olight which is a very good compromise between autonomy, power and price of sale . At Olight no superfluous detail we go straight to the goal with a model with 3 headbands in elastane and a head lamp quite different from what one finds in the competition since it is actually a small torch all in length fixed by 2 hoops.
No need to iron the features reviewed, you have everything available in the box above.
Our test:
Like any good powerful headlamp, Olight provides us with a model with 5 modes of intensity adjustable according to the situations:
An ultra powerful mode of 2300 lumens which will have a very low autonomy (1 minute according to our test) after ca switch on the 750 lumens mode usable continuously for 1h40. Light well enough to run / bike and co.
A 600 lumen mode that will guarantee a range of about 2.3 hours
A medium power mode of 150 lumens – 9.42 hours of continuous battery life
Low consumption mode of 30 lumens with more than 48 hours of autonomy
Mode 1 lumens with several tens of days of autonomy according to the manufacturer (one has not tested)
Concerning the overall power and operating modes, it is simple and efficient and we like it. After the 2300 lumens mode is a little "gadget" as usable as 1 minute and the lamp heats up quite a bit during this time labs, let's say it's a bonus. But the 730 lumens mode is stable and ample enough for the majority of activities and trades.
Side comfort, the 3 headbands are really nice and the lamp is not too heavy even for running and co.The upper headband really provides good support and added comfort unlike frontal headlamps only.
We always like the Olight manufacturing quality that never stops.Namely that the lamp holder is magnetized which allows the lamp to hold virtually by itself (although supported by the two hoops).
Namely that the headlamp is rechargeable either via the supplied USB cable or on a traditional Olight base.The flashlight has a belt clip, ideal for mechanics for example as an additional lamp of a stroboscopic lamp with phase shift for example.
Our opinion
A very good model of headlamp that we have here with nevertheless some drawbacks because no lamp is perfect.This is quite a remarkable thing, it is the heating of the LED in full power mode as well as in 700 lumens mode after a few minutes which can be disturbing for some people (and pleasant in winter during an early morning jogging).
For fans of cold white beams, on this model one will be more on a warm colorimetry , just for info! A diameter of illumination not necessarily sufficient for mountain biking at high speed according to certain returns of users.
But in short, the Olight H2R remains an ultra versatile high-end headlight that is clearly worth its price.
# 4.Petzl Reactik Headlamp + – Great value for money
Our opinion on this headlamp 300 lumens:
300 lumens of power
Manufacturing quality Petzl
Equipped with REACTIVE LIGHTING technology
Multi-purpose headlamp
IPX4 – Waterproof model
Bluetooth mobile application for easy adjustment of lighting modes
Good autonomy according to the power mode (up to + 10 h)
Possibility to buy a spare battery (we recommend it)
3 year warranty
In short:
The Petzl Reactik is a very good headlamp versatile enough to be used for most night activities not requiring a light source too greedy (one is only on a 300 lumens model here).We regret a little that this model does not have a top band.Nevertheless it equips the REACTIVE LIGHTING mode of Petzl like its big sisters of the range Nao and that we like!In short, a lamp with a very good value for money and a guarantee over 3 years
After testing the Nao, we expected a lamp a little less "interesting" because of its characteristics but we were pleasantly surprised by this model more low-end but still very interesting for the more moderate budgets . This model works with the same MyPetzl Light application as for the Nao which allows you to:
Have a real-time battery level overview and be able to adjust the intensity mode according to your needs
Create or use brightness profiles based on activity
Our test:
The Reactif + model from Petzl has 300 lumens of max power with 2 operating modes:
REACTIVE LIGHTING with different intensities adjustable either via the LED side button or directly via the mobile application. Basically you can choose white lighting between 80 and 300 lumens in this mode. It is recalled that the REACTIVE mode allows the lamp to automatically adjust the intensity of the beam as a function of the external brightness. You can therefore decide to block the max intensity to 250 lumens via the application in this mode if 300 lumens is too much for you.
CONSTANT LIGHTING : The classic mode that has either a white light mode or a constant red or blinking red mode to act as an SOS signal. You will be limited to a maximum of 200 lumens in this lighting mode.
So on the power side nothing special to add, we are on 300 lumens, it lights all the same strong enough and it will be enough for running for example.
Side comfort, one is a little disappointed because not too fan of the 2 side bands (in comparison with the model Nao) and a slight discomfort on the front that could clearly be improved just with a little more padding. We tried to run with and no worries, the lamp is light and knows to be forgotten but we regret anyway the absence of a headband that could improve stability and comfort. Namely that the lanyard are supposed to absorb perspiration.
Side autonomy, this will vary as usual depending on the mode of operation selected but wait for you to a maximum of 15h to 30 lumens. Personally to run it was set to 200 lumens in constant mode and the battery held 4:30 which is large enough. You will gain a lot of autonomy with equal power in REACTIVE mode.
Other info additional, the battery recharges in USB approximately in 4h20.
It has not been specified but the lamp has 2 LED beams, one that allows a wide illumination and another more focused, the sensor switches between the 2 in the REACTIVE mode to adapt the lighting to the situation.
Our opinion
Positive balance for this Reactif + model from Petzl. A powerful headlamp that does its job well. We like the fact that it has the REACTIVE LIGHTING function, quite addictive after having tested it and that it recharges via USB rather quickly.
The MyPetzl Light application is a bit of a gadget but can be quite useful because it is not always easy to access the button to switch modes and it can quickly become annoying.
In summary, a good front/mid-range lamp that apart from a few flaws (2 headbands, no cover) remains an investment worth it!
# 5.Led Lenser SEO 7R – 220 lumens for a versatile headlamp
Our opinion on this rechargeable headlamp:
Quality of production Led Lenser
220 Lumens with Smart Light technology that adapts brightness to the environment
Possibility of adjusting beam width + 4 lighting modes
Autonomy of +/- 4 hours
Comfortable and light
5 Year Warranty
Sold with battery + 3 AAA batteries, USB cable, charger …
In short :
Probably the frontal lamp with the best price/quality ratio of the market (from our point of view). Really lightweight, comfortable to wear and perfect for running, mountaineering and other activities of its kind. We regret however the autonomy quite light and that is the big drawback. Be aware that you will need to buy an extra battery or carry batteries because the lamp will hold for maximum 4 hours in constant use. Apart from that it is a very good frontal rechargeable lamp for this price.
This mid-range model from Led Lenser offers many advantages for those who do not want to put more than 100 € in a high-end headlamp. The most remarkable feature is undoubtedly the comfort and lightness of the model (93g) which makes it really nice to wear on long walks .
Our test:
To begin with the comfort, the 2 strips that serve as headbands are basic but pleasant to wear that it is to the skull or over a helmet/bonnet/cap. Everything is of course adjustable so no worries even if you have a big head!
The part that contains the LED is modular and pivoting which allows to direct the beam or you want in a single hand.
On the power and lighting side, this model is equipped with OPTISENSE technology which is roughly similar to PETZL lamps and their REACTIVE technology. Basically the lens has a sensor that will adapt the beam power to the environment according to obstacles, textures and ambient brightness. Rather good news at that price!
This model has 4 lighting modes:
A full power mode in which the lamp holds 4h30 max in term of autonomy and this value will decrease according to the climatic conditions (see the cold).
An adjustable mode. You can adjust the intensity via the mode management button, the intensity will vary from full power to low power, you will have to choose in this range of power.
The "automatic" OPTISENSE mode allows the lamp to adjust its power according to the external brightness. You will gain autonomy via this mode.
A mode with flashing light
And finally a red light mode not to dazzle
Which is more appreciable on this model it is the presence of a carabiner integrated in the back of the lamp which allows to hang it easily to its backpack for example to have access quickly in the night!
Our opinion
Aside from an autonomy that is a bit weak (although somewhat compensated by the possibility of using the lamp with alkaline batteries standard), this Lenser SEO7R is a very good reference!
We love its lightness and ease of use, a lamp that fits well for running although we regret a bit that the beam is too "aggressive" at full power and lacks a bit of lighting diameter but at this rate there is not too much to ask.
# 6.Fenix ​​HL60R – Comfort and power – USB rechargeable model
Our opinion on this headlamp Fenix:
The top of the range from Fenix ​​- 100% Alu
Very good value for a high-end lamp
Good autonomy (up to 100h)
950 lumens of power according to the lighting mode (5 in total)
Comfortable and not too heavy (200g)
IPX8 weatherproof
Works with 18650 battery supplied with lamp
In short :
A very good headlamp that Fenix ​​made us. Practically a no-fault apart from a weight a little higher than average and the impossibility of deporting the battery since it is on the front part of the lamp. We appreciate its good autonomy as well as the presence of an upper band that allows a better maintenance and stability for running and other activities of the kind.
To learn more about the full test of this model, it's here: read the Fenix ​​HL60R test.
Test Summary:
A few words about the design and quality of the materials used for this headlamp.Unlike many competing brands, Fenix ​​has opted for a body entirely made of brushed aluminum (which tends to weigh down the lamp).Of course the whole thing is treated against the rain with the standard IPX8.The 3 headbands are made in a spandex pleasant to wear even in case of perspiration and that is good news.It will fit perfectly on the skull or on a helmet of construction site, cap…
On the power side the Fenix ​​HL60R is not left behind with no less than 950 lumens in turbo mode and 5 modes of intensity:
Turbo mode with 950 lumens:the torch will warm up quite a bit and will hold a few minutes before the heat control system switches to the high power mode of 400 lumens.
High power mode with 400 lumens.You will be able to hold around 2h46 minutes according to the conditions in which you evolved
Mode medium power (150 lms), count on a autonomy around 9:40 at this intensity
50-lumen low conso mode with 27 hours of battery life
Economy mode 5 lumens with, according to the manufacturer, nearly 100 hours of autonomy (we have not tested)
And finally the red LED mode as on the majority of headlamps.
What we like about this model is that there are no superfluous modes as it is sometimes the case on other lamps type Led Lenser.In addition, the modes can be easily changed via the side button on the front case.
In short, the only concrete flat of this lamp is its weight otherwise it is superior to quite a lot of models tested here.I used it for my running sessions and it worked perfectly but I decided to switch to a lighter model (Nao) after a few years of using my Fenix ​​HL60R.
But on battery power autonomy and quality of manufacture you will not be disappointed so go!
# 7.Nitecore NU20BK – Powerful running headlamp
Our opinion on this model from Nitecore:
Good price
Basic but effective model
300 lumens of max power
Rechargeable in USB
Waterproof (IPX8)
4 light levels easily triggered
Sweatband
Ultra-light and comfortable
In short:
Rather a good surprise on the side of this model entry level of Nitecore that will suit perfectly runners and activities not too greedy in terms of brightness. We love the fact that it is really ultra light and that the battery is of good quality which guarantees a more than correct autonomy with about 4 hours at max power. A very good choice for a first headlamp without spending miles and cents.
We wanted to add some models of frontal lamps more "entry-level" because it takes for all budgets and we know that not everyone wants to invest several tens of euros in a high-end model! Nitecore is positioned on this slot with several of its models but we only tested the NU20BK which seems very popular with the general public.
Our test:
As for comfort, it is rather satisfied, this model is part of the models of lightest headlamps of the market . It holds well on the head although it does not have a superior holding strip. For running it clearly makes the job after for activities like mountain biking in the forest I think it will not have a good enough hold or sufficient power.
As for the lighting, the 300 lumens at full power will suffice to illuminate a few meters in front of you for running but as we said before, it will be a little light for certain activities due to the diameter of lighting … The lamp has 4 modes of lighting that you can easily switch via the button on the side of the LED box. The lamp has an SOS mode (not really useful but he is there..)
The LED box is removable and you can lower it to illuminate a specific area for example. Allow approximately 2h50 of battery life at full power with the included battery and a little more in the other modes of operation.
Good to know:the lamp has a system indicating the discharge status of the battery. To use it, press and hold the Power button while the lamp is off.
Our opinion:
A good head lamp cheap to hit. It will do the job for all lovers of jogging and other sports of the same kind. Autonomy is not the best in the world, but at this rate we will not be too rigorous. It comes with its battery and is rechargeable in USB in a few hours. In short, an interesting headlamp for the budget!
# 8.Petzl Tikka – Basic and powerful headlamp
Our opinion on this torch Petzl:
Very good price – Available in several colors
Quality and technology Petzl
200 lumens max
Good average range
5 Year Warranty
Comfortable and light (82g)
Waterproof (IPX4)
Works with batteries (delivered) but we recommend you invest in a Core battery
Anti-sweat and washable headband
5 intensity modes (3 with white light and 2 with red LED)
In short :
With Petzl you can not be mistaken even with entry-level models.The new Tikka illuminates stronger than the old models.We like the fact that it shines in the dark to be easily found if you work in basement + nice whistle.In short a headlamp sufficient for hiking , night fishing or even bike rides.
Still a Petzl headlamp we will say but we could not finish this guide without mentioning the model Tikka which is part of the lamps entry-level of the mark and very appreciated in the French market. A headband of good quality, improved lighting power with this new model and a range always reasonable make this model a headlight at a very good value for money
Our test:
The manufacturer sells this model, insisting that it is perfect for short trips and proximity lighting (running, for example). It is true that we are far from the power of a Nao 3 but good price is clearly not the same and they do not have the same vocation.
On the power side one stays in the standard of Petz either 5 distinct modes:
Mode 200 lumens with autonomy around 4h30
100 lumens mode with a real autonomy close to 10 hours
Mode 5 lumens with more than 100 hours before the battery of fatigue
LED mode Red proximity 2 lumens (can be useful for night fishing not to scare fish for example)
Fashion LED flashing red for SOS
We appreciate the fact that the lamp is used very simply and it has only of a single button to change modes , it avoids tangling brushes like on some more upscale headlamps with many modes and intensities.
This model can be used either with traditional batteries (3) or with a Core Petzl battery which adds a lot of power and autonomy (around 20% according to our tests), an investment that can be worth it for a few extra euros.
Our opinion:
Petzl Tikka really surprised us by its strength and lightness . It had invested in a battery core to test the difference and was not disappointed. The beam is wide enough and if you go for a walk or for your little jogging. The headlamp is guaranteed for 5 years as the majority of the brand's models and take many years taking care there. In short, if you are looking for a cheap powerful headlamp is the model for you!
# 9. Headlamp Black Diamond – 500 lumens and 3 color lighting
Our opinion on the Black Diamond:
Top model
500 lumens with 3 LEDs
141g with de-portable battery (cable included)
Waterproof to 1m even sea water and dust (IP67)
3 colors (red, green and white) for an adaptable Night Vision
good comfort
Supplied with rechargeable battery
In short:
A little known brand but makes high quality lamps. The Black Diamond 500 lumens does its job and does it well. It regrets that the cable to deport the battery is not a little longer. An overall good power with good viewing angle (not focusable unfortunately) and proper autonomy to medium. At this price it will still tend to rather recommend a Led Lenser or Petzl.
We had often heard of the headlamps of Black Diamond and we wanted to test and see what they were worth (or at least one model). Moderately satisfied with this model, the design is not top, ditto for comfort and it's a pretty negative for us. It enlightens well but it is not everything!
Our test:
This model has a pretty good power that lights far enough in diameter rather interesting for mountain biking/running or hunting in night. The mode 500 lumens lot Crame autonomy (2:06) so we tend to use in the intermediate mode around 300 lumens with a decent battery life (6:16).
For the comfort here a little fishing as was said above. Although she has 3 bands found that the front casing hurts a little to the front after several tens of minutes. Level stability is ok for cycling but it will deport the battery hello if the weight on the head.
The lamp has 3 LED which is not really an advantage, we would have preferred such that the beam is only focused on an LED for a better homogeneity of it. The red and green LEDs are a little gadgets for use in Running or other sports of its kind but can be useful for fishing.
Another negative point, the battery is not really convenient to change once on the ground, quite boring!
Our opinion:
A powerful headlamp but which has a lot of defects. We decided to leave it in this guide because it is all the same quite happy in the middle of caving, biology etc but for us we tend to tell you to go your way on this model will
# 10. Thrunite TH10 – 750 lumens on your forehead
Our opinion on this headlamp in Thrunite:
high manufacturing quality range aluminum @Thrunite
750 Lumens LED CREE XM-L2
Works with a 18650 battery or two CR123 batteries
Has a "moonlight" mode 0.2 lumens for drill discretion..
6 modes
Good battery life (up to 100 hours in low fashion cons)
correct weight (132g) and good comfort
No battery delivered with this model
Waterproof and resistant to falls
In short:
A high-end model from Thrunite that does not disappoint. We are on the good quality, quite impressive lighting power for autonomy in the middle and a pretty good comfort. This powerful headlamp does its job and does it well, it will adapt to any situation without worries. In short, except that no battery is provided by default, Thrunite TH10 is a great headlamp.
Oh we love the lights thrunite torches and had just as eager to test one of their (few) headlamps models. Well for once it was not at all disappointed with the brand, once again it's almost faultless with nevertheless, like all lamps, a few caveats but fairly small on this model.
Our test:
Let me start with the comfort and quality manufacturing. At Thrunite it gives us a head lamp with a 100% aluminum case and that we love! Nothing wrong with the level of construction of the box, the battery is easy to change and the on/off buttons and mode change are easily accessible even with gloves. In short, a real headlamp for professionals!
The three bands well hold the lamp in place even for extreme mountain biking whether with a headset or not. The lamp weighs a moderate weight, do not forget but do not bother as some other models. Namely, the lamp has a very practical pivot system for something on the ground, for example.
Thrunite puts us available several power modes to satisfy the greatest number and best adapt to each situation:
A Turbo 750 lumens where you can expect around 1:45 autonomy following the weather (cold …)
Strong mode 490 lumens with 2:25 autonomy
Means a more balanced fashion with 170 lumens but near 8:40 measured autonomy
A low fashion conso 11 lumens
And the famous clear fashion Moon 0.2 lumens as the flashlight Thrunite TN12 + SOS mode
The turbo mode and really strong wastes a lot of battery like most powerful headlamps tested here. It will tend to use the medium mode to 170 lumens already very strong lights with 18650.
This model is of course durable and fully waterproof to rain and other extreme conditions up to a certain limit (IPX-8).
Our opinion:
Fairly unanimous on this model from Thrunite, she has it all except that it is sold without battery and that's a shame. However buying this model you have the guarantee of a powerful and strong headlamp that will hold several years if you do not get made all the time fields.
In short, we recommend this model if you have some budget to invest in quality gear as any for or Led Lenser Petzl, it is placed at the same level as the top models of these brands.
Some tips bulk
After this comparison of the 10 best headlamps (by our standards) here are some tips and recommendations to finalize your choice as serenely as possible.
Comfort. A very important point (without doubt the most important because having a head lamp 1000 lumens on the front is good but if it is uncomfortable after 10 minutes is already less funny right?). Well here no miracle, we tend to favor models with 3 bands and fairly lightweight models <150g.
What power? A question that comes up quite often before purchase, consumers do not actually know what power they need for their business whether mountain biking, cycling, jogging or other. Personally we tend to gauge here in combination with autonomy. Roughly one will prefer a 500 lumens lamp but with good self to this power just one model 1000 lumens that held very little over time.
The warranty. We tend to forget but most of the headlamps are subject to warranty (sometimes the LED is not) so feel free to play this criterion in case of failure.
Rechargeable via USB. Increasingly lamps (virtually all in this guide) are rechargeable via USB and we appreciate this gesture from the headlamps manufacturers especially during expeditions or it is very simple to recharge batteries via a power-bank by example.
Accessories. Little bonus, most manufacturers provide default battery or batteries which is a plus because it avoids even invest a few euros in a battery.
Here we hope that these tips and our 10 mini tests will help you find the perfect headlamp for your business!
The final word
Finally, we recommend the Petzl Nao 3 which is for us the most comprehensive of any headlamp. a headlamp that will not leave you in the middle of the night and survive many situations, the most extreme possible. In short if you have the budget, go for it!
Gallery
USB 12000 Lumen 5 Led Headlamp XML T6+4Q5 Head Lamp …
Source: www.aliexpress.com
Most Powerful 10000 Lm Led Headlamp 5 Led Bulbs Waterproof …
Source: www.aliexpress.com
Wholesale Powerful waterproof 6000 Lumens LED headlamp …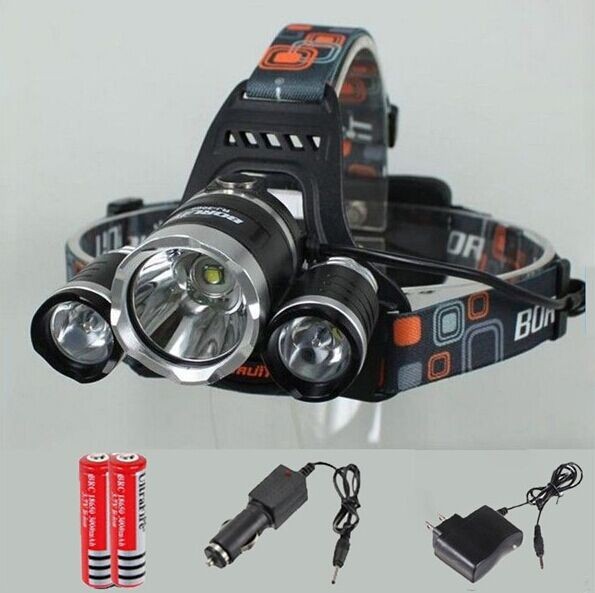 Source: alibaba.com
Aliexpress.com : Buy Waterproof Headlight CREE Q5 LED …
Source: www.aliexpress.com
5 LED Headlight High Power Headlamp Rechargeable head …
Source: www.aliexpress.com
Boruit B22 Powerful led flashlight headlamp usb waterproof …
Source: www.aliexpress.com
High Power 10W 1800 2000 Lumens CREE XML T6 LED Headlamp …
Source: www.aliexpress.com
ZPAA Rechargeable 12000lm Powerful Head Lamp Led Headlamp …
Source: www.aliexpress.com
5 Led Headlight 15000 Lumens Cree Xm L T6 Head Lamp High …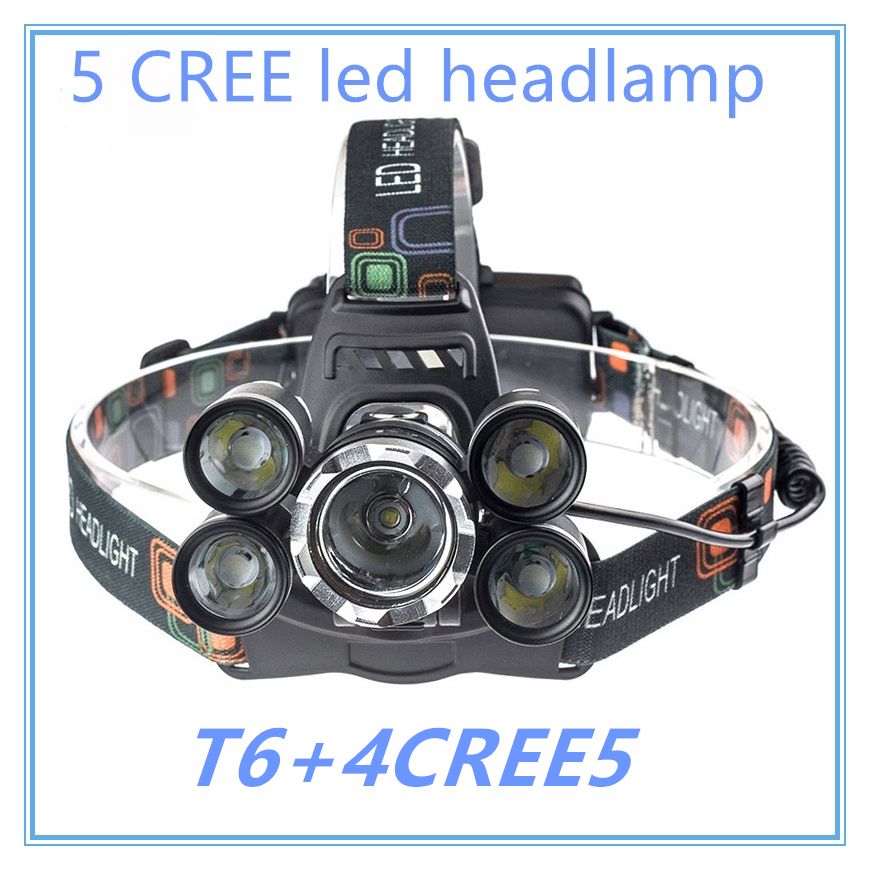 Source: www.dhgate.com
Top 10 Best Brightest Led Headlamp Reviews
Source: www.findthetop10.com
Peli's Most Powerful Headlight Now Rechargeable …
Source: www.militarysystems-tech.com
Hot Selling powerful headlamp 1800 Lumen 10W XM L T6 LED …
Source: www.aliexpress.com
Waterproof Powerful 6000LM LED 3x XM-L Headlight Torch …
Source: www.ebay.co.uk
powerful CREE XML T6 XM L L2 led headlamp LED headlight …
Source: www.aliexpress.com
Powerful LED headlight 3T6 12000 Lumens CREE headlamp …
Source: www.aliexpress.com
TEEKLAND High Power T6+2xQ5 1000LM LED Headlamp …
Source: www.tmart.com
High Power CREE Q5 Waterproof LED Headlamp LED Headlight 3 …
Source: www.aliexpress.com
Popular Brightest Headlamp-Buy Cheap Brightest Headlamp …
Source: www.aliexpress.com
Led Headlamp CREE XM L T6 3000LM Powerful LED Flashlight …
Source: www.aliexpress.com
Coast HL8
Source: www.ebay.com