A somewhat special item with some torches that we recommend for firefighters regardless of whether you are voluntary or not. All models shown can be used for all types of interior and exterior operations.It may also be worth investing in a powerful headlamp for interventions (but be sure to check the ATEX standard).
Our favorite firefighter torch
XP LED headphones F1/F2
It is the most used torch by French firefighters and all over the world.It is in accordance with Atex Zone 0, explosion-proof.
The XP LED is guaranteed for life and fits perfectly with F1 or F2 fire helmets .With an autonomy of more than 30 hours, it can be used for multiple interventions without having to change the batteries.
Before you present the different models of firefighter torch we have selected, you should know that not all models are basic, clipable to a firefighter helmet (no matter the model).It is for this reason that for each model of lamp, if necessary, we put a link to the helmet holder to be purchased separately.
As regards our selection criteria, priority is given to the safety standards (Atex zone 0 and 1) , the possibility of fixing the lamp to an intervention helmet and other criteria such as power, l autonomy as well as the solidity of the lamp (anti-corrosion …).
Summary of the 4 firefighter torches tested
Test and comparison of 4 lamps for firefighter
# 1.XP LEDs, an ideal choice for F1-F2 helmets
Our opinion on this torch from MSA
Fluorescent body
Up to 32 hours of battery life
Lifetime warranty (excluding batteries)
Standards Atex zone 0, anti-deflagration etc.
In short:
Our favorite intervention lamp especially because of its lifetime warranty as well as its very good autonomy.The big plus is that it fits directly on the helmets of types F1 and F2 of the mark MSA.If you do not have such a helmet you will need to invest in a suitable helmet helmet!
One of the most popular lamps in the market in all US fire stations using MSA (and not that) helmets . This lamp has already proved its worth in interventions in burning buildings, in enclosed spaces and in total darkness whether in frontal mode or by hand.
This top-of-the-range lamp is explosion-proof and zone 0- like all lamps for professional firefighters or other high-risk jobs such as workers on oil rigs, aeronautics etc.
Characteristics:
LED 1W with reflector
Autonomy up to 32h with 4 AA batteries or batteries type 18650 or +
Fluorescent body for quick location in case of smoke, dark places and fog
Dimensions:17 cm and 4,5 cm diameter of the head.
Weight of 215 grams with 4 batteries
Ultra-tough polycarbonate body
Standards Atex zone 0 etc.
Our test:
Although we have not been able to test this lamp in an intervention situation (we are not a firefighter), we have nevertheless submitted it to our classical tests, ie autonomy, power and company!
The first thing that has been tested is autonomy, which is important if you need to use the lamp during repeated operations without having to change the batteries or recharge the batteries every 48 hours.The good news is that the lamp holds within 29 hours regardless of the conditions of use.Namely that this model does not have several intensity settings like some military torches.
Another crucial point is the design and manufacturing quality of the lamp.This model sold by MSA is made of polycarbonate which is a fire resistant material .The whole body of the lamp is fluorescent for obvious reasons of visibility during dangerous operations or in an emergency situation.The switch is bright red in color, easy to handle and resistant.
MSA tells us a power of 32 Lumens which seems little for an intervention lamp but we were pleasantly surprised by the intensity of the beam which projects a ray of light of white color (rather cold) to more than 55 meters .In other words, for situations of intervention, this will be ample.
Our opinion
The only weak point of this lamp is its power which is lower than its competitors but one gains autonomy on the other side.The fact that the torch uses 4 AA batteries bothers us and we would tend to advise you to invest directly in high capacity rechargeable batteries (we recommend 2800 mAh EBL ).You will thus gain quite a lot in autonomy and power of lighting.
For the rest, this lamp will follow you in all your interventions whether it is attached to your helmet or in one of the pockets of your intervention suit.
# 2. Peli 2410 StealthLite – Intervention lamp
Our opinion about the Peli 2410 LED
126 Lumens
Up to 7 hours of autonomy
Lifetime warranty
Lamp for professionals with all explosion-proof standards, zone 0 …
In short:
More powerful than its little sister the Peli 2400, this torch for firefighter or other craft will be your ideal companion during all your interventions.We are on a high-end model that is guaranteed for life, a necessary investment (from our point of view) for firefighters.
Our second intervention lamp on our test bench, the Peli 2410 Stealthlite is more powerful than the model previously tested and also has its advantages and disadvantages.
Characteristics :
Lifetime warranty
ATEX certified zone 0
126 Power Lights with Xenon LED Lighting
Autonomy up to 7h
Dimensions:17.8cm and weight of 215 grams with batteries
Works with 4 AA batteries.
Body resistant to fire and extreme conditions even under water (<2 meters)
Our test:
The Peli 2410 and all Peli intervention lamps have the ATEX Zone 0 standard, which is a standard for using your flashlight in hazardous areas such as petrochemical plants, oil platforms, fuel tanks where the risk deflagration etc is permanent from where the lamp designations deflagration .This lamp is therefore mainly intended for professional bodies such as firemen or certain corps of the army (such as deminers or high risk intervention company).
Like all Peli lamps, the 2410 features Recoil Led technology that is unique to Peli torches. The principle of this technology consists in modifying the beam behind the reflector, which allows a gain of power and beam concentration nearly 33 times that of a conventional flashlight.
As you can see in the picture above, you get a much more concentrated beam with a slightly smaller diameter but a much better visibility on the illuminated surface.
Apart from its ultra-concentrated lighting, this lamp will hold around 7 hours (6h49min) maximum according to our tests in lab with conventional AA batteries. In other words, for the power output, one is very satisfied. Namely that the lamp illuminates to more than 120 meters and one sees very well through the fog or a thick smoke!
Last and not least, know that this lamp is not sold with a helmet holder, so you will have to buy one more if you want to use it in frontal mode.
Our opinion
With all the standards inherent to use in hazardous , explosive or corrosive environments, this torch will adapt particularly to all aeronautical trade bodies, firefighters, fuel distribution, petrochemicals etc.
As mentioned at the beginning of this test, the Peli 2410 is a high-quality lamp of very good quality, a yellow color visible under all conditions having a very good ratio autonomy/power with a weight not exceeding the 220 grams which is a plus for an intervention lamp knowing all the equipment of fireman that one has to transport …
# 3.UK Lights Atex Zone 1 Fire Lights
Our opinion on the German lamp all conditions:
Very good value for money
110 Lumens power with compact beam for smoke etc.
Battery life up to 7h30 (batteries included)
High temperature protection (61 ° C) – Zone 1
Head support Uk Light available at extra cost.
In short:
A foolproof flashlight.With its Atex Zone 1 warranty, this model is, like its sisters, explosion-proof and will follow you everywhere during your rescue and intervention in risk zones .A high-end lamp that has a good autonomy and power to adapt to all emergencies for high-risk trades.PS: it comes with 3 AA batteries.
Uk Lights is a German brand that manufactures torches for professional use mainly intended for firefighters and other trades of the kind especially because of their manufacture which meet all the standards of resistance to heat and daily exposure to hazardous materials, explosive or corrosive.The model tested has the Atex Zone 1 standard (identical to zone 0 with a high temperature resistance limited to 61 degrees).
Characteristics:
Standard Atex zone 1
Model with front switch
1 single luminosity mode of 110 lumens
Autonomy up to 7h30
Works with 3 AA batteries (included)
Dimensions:14cm x 4cm with a weight of 190g
Water resistant up to 3 meters
Our test:
Most of the models sold by UK Lights are available in 2 versions:one with switch at the back as for the tactical lamps and another with the switch at the front, easily accessible with your thumb.We tested today the UK version LED 14444N with switch at the front because we are not too fan of the switches to the "ass" as you have no doubt seen during our tests of tactical lamps Fenix or Lenser.
In order to be totally honest with you, on the manufacturer's sheet, it is indicated that the torch is equipped with new technologies like Compound Path Optics and Thermal Recovery System of which we have not found the documentation nor details on these 2 technos.If you ever know more about us, please feel free to send us an email and we will add the info to our comparison.
The good news with this torch is that the brand sells directly a suitable support if you plan to fix it on your firefighter helmet .(The model can be found here ).A priori, no matter the brand of your helmet, the support will adapt perfectly.
Regarding the lamp itself, it is on a light thermoplastic body as is customary on fire lamps especially for safety reasons and especially for obtaining Atex and other certifications.
After our laboratory tests, the lamp held 7:23 with lighting over more than 80 meters of the same type as the Peli 2410 ie a cold white light condensed on a good 5 meters of diameter with around a lower light ray .We tested the lamp with the supplied battery pack, we can gain autonomy by investing a few extra euros in an EBL battery pack 2800 mAh for example.
Our opinion
With an average autonomy (7:23) and a sufficient power for the majority of the emergencies, it is recommended that Led torch for the firemen.Just like the other models presented in our guide, it will be necessary to invest in a helmet holder in addition which increases the price of a few euros but again it is on a long term investment and vital during your interventions which require d to have both hands free!
It is regrettable, however, that it is not completely fluorescent yellow like its competitors.and a wrist strap must be purchased.
# 4.Led Martin with headset included
Our opinion on the LED torch Martin 110 Lms
Very good value for money
110 Lumens
Headset included
Weight <100 grams
Works with 1 AA battery (not included)
For use in non-explosive areas …
In short:
If the 3 previous models are too expensive for you, this Led Martin model should suit you all the more as it comes with its firefighter hook. We are on a mid-range model notably because of its low autonomy and no Atex certification, a lamp to use for situations of assistance to people in danger but not in explosive or corrosive environments!
We have long hesitated to offer you a cheaper alternative than the three torches of firefighters previously tested. Finally, we opted for a mid-range model intended for use outside hazardous areas (petrochemical plant, interventions in inflamed areas etc). We repeat, this model will not withstand high temperatures, does not have the standard Atex!
Characteristics :
110 Lumens of power – 57 meters of lighting
Autonomy of 2h45
Operates with a single AA battery (not included)
Dimensions:10cm x 2.5cm for a weight of 80 grams with the battery
Aluminum Manufacturing
Our test:
Although the lamp does not have the current standards for use in extreme conditions, it has some arguments after testing in the lab. The first is power. Although the autonomy takes a hit because of the presence of a single AA battery, the light beam is compact and powerful enough.
This will not be enough to illuminate in situations with thick smoke but since the lamp is not intended to be used for this kind of operations it is ok. We were able to illuminate to more than 55 meters in test outdoor which is sufficient for the civil one.
As mentioned earlier, in terms of autonomy, we should not expect madness, we are far from the torch lamps used by American firefighters and their 7h + autonomy. It must be said that we are not in the same price range either … For this model we exhausted the battery after 2:44 . To know that like most torches, the light beam tends to lose in intensity as the battery loses amperage (hence our recommendation to invest in rechargeable batteries)
The lamp weighs less than 100 grams (80 exactly) and is really small (10cm) which can be a disadvantage especially in the fire of the action (not ideal handling, risk that it slips etc).Moreover the lamp is entirely black unlike other models of fire lamps which all have at least a fluorescent strip precisely to avoid losses.
As for the other torch lamps of the comparative, it is recommended to invest directly in a rechargeable battery , you will gain precious minutes of autonomy.
Regarding the fixture sold with the mini flashlight, it will fit on the majority of firefighter helmet models (or others).
Our opinion
In all transparency, we will not recommend this lamp for serious and professional use .The reasons are simple, it does not have the explosion proof and zone 0 or 1, the autonomy is too low compared to its competitors and it is too small (yes it is a disadvantage).
Nevertheless if you intend to use it in civilian use ie when assisting people at risk in the street etc but not in situations of fire etc, it may be a feasible option knowing that it is delivered with a helmet holder.
The price is 2 times lower than the 3 models tested previously but for the blow the price difference is justified because it is not a torch that will adapt to all the situations that a firefighter can live on a daily basis. .
What criteria were checked before purchasing a firefighter torch?
As discussed throughout our 4 tests, there is a major criterion to be checked before investing the smallest penny in a professional flashlight for firefighters or other professions of the same type.You probably know but we talk about the safety and quality standards of the lamp.
The Atex standard is probably the main standard to be verified.If you intend to use your torch in high heat conditions (fire …) or in enclosed areas susceptible to explosions (petrochemical plant silos, fuel tanks …), your torch must be Atex zone 1 or 2 must be compulsory !Do not take the risk of investing in a low-end torch for use in hazardous areas because depending on the model and quality of the materials (if untreated), the lamp body can melt, crack, explode battery …. Beware because military tactical lamps rarely have this standard.
The IPX-4 or 6 standards make it possible to know if the lamp can be used underwater, or at least if it is anti-runoff.Depending on the number after the X, the lamp will be waterproof to a certain depth (between 1 and 4 meters most of the time)
There are other standards with references that will not be cited that make it possible to be certain that the lamp has been treated against corrosive products for example or against high temperatures.
We would like to invite you to read the characteristics of the lamp you are buying for use in extreme conditions, as is the case for firefighters. Please note that the higher price of a traditional flashlight is justified by the up to the standards of its lamps intended for the pro.
Can the fire lamps be used by individuals?
A question that often comes up when we talk about torch lamps for a certain craft or as soon as we put the "pro" annotation forward.Be aware that these lamps are, in essence, intended for a specific use and to prevent any possible fault in the lamp.
What we mean by this is that just like military flashlights with different tactical modes, firefighters lamps can be used for apartment or outdoor use (hiking, cycling etc.).Nevertheless it is a pity to invest in a lamp of this type for use in everyday life.
Indeed, if you want a pro lamp with power and with a good battery life, we advise you to go to models of torches like the Maglite 3D , the Lenser T7.2 or the Fenix ​​PD35 for its tactical side.
Some of its lamps are also intended for pros but more suitable for use in standard living conditions ie not for special interventions in buildings in flames etc.
In conclusion, we recommend …
To conclude this comparison on the best torches for firefighters , we recommend the XP Led model as an investment in a Pro torch.
Gallery
AncloteFire.com
Source: anclotefire.com
AncloteFire.com
Source: anclotefire.com
Peli 3610 Little Ed LED Firefighters Torch
Source: www.planbsafety.com
Peli 3660 Little Ed Rechargeable LED Firefighters Torch
Source: www.planbsafety.com
AncloteFire.com
Source: anclotefire.com
10 Essentials for Firefighter Rapid Intervention Crews …
Source: firefightertoolbox.com
FoxFury SideSlide C-Clamp Side Mounted Helmet Light …
Source: identifiresafety.com
New streamlight litebox firefighter lantern flashlight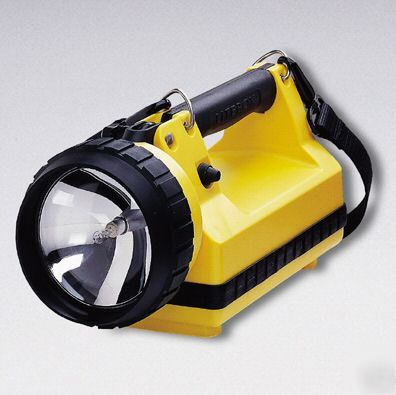 Source: www.desmoines-classifieds.com
3715 Right Angle Light
Source: www.pelican.com
Orange Black Yellow Firefighter Fireman Right Angle Rescue …
Source: www.ebay.com
Bright Star Responder Right Angle
Source: www.cfmservices.co.uk
9415 Flashlights
Source: www.pelican.com
Unilite Prosafe ATEX-RA2 210 Lumen Right Angle LED Zone 0 …
Source: www.uni-lite.com
Nebo Redline Firefighter LED Flashlight
Source: www.thepublicsafetystore.com
3715PL Right Angle Light
Source: www.pelican.com
Pelican 3700 Yellow Big ED Alkaline Firefighter Xenon …
Source: workingperson.com
Flashlights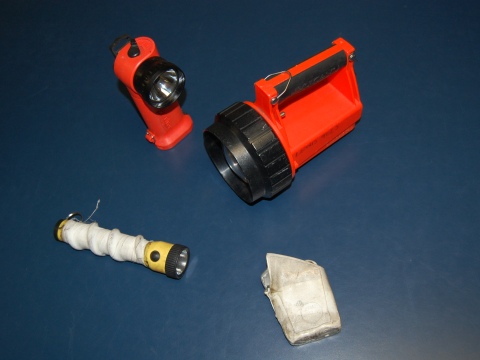 Source: www.vententersearch.com
UK 3AA e-LED LIGHT w/ TAIL CAP SWITCH YELLOW
Source: www.bannerfire.com
136 Gifts for Firefighters
Source: www.dfdlegacy.com
Streamlight Survivor C4 LED Firefighter Flashlight (ORANGE)
Source: www.firestoreonline.com